7 LSU softball players earn All-SEC honors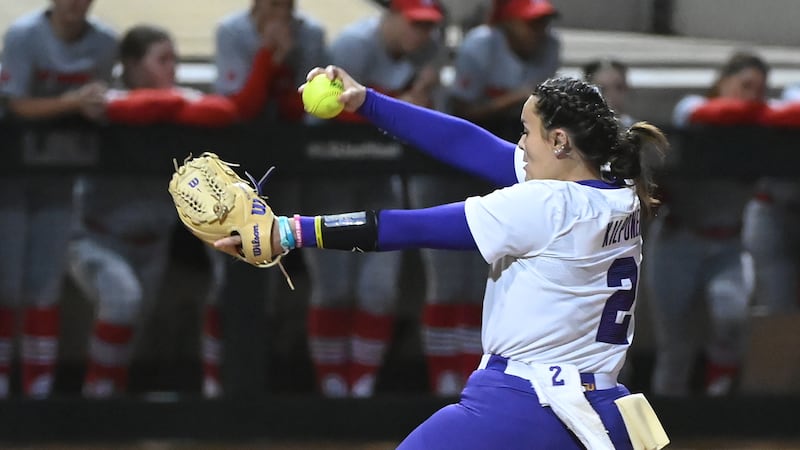 Published: May. 12, 2023 at 9:37 AM CDT
FAYETTEVILLE, Ark. (WAFB) - The LSU softball team had seven players earn All-SEC honors for the season, the league announced Friday, May 12.
Graduate pitcher Ali Kilponen and junior outfielder Ali Newland were named to the 2023 All-SEC First Team.
Junior outfielder Ciara Briggs, junior shortstop Taylor Pleasants, sophomore outfielder McKenzie Redoutey, and freshman pitcher Sydney Berzon each earned a spot on the 2023 All-SEC Second Team.
Junior first baseman Raeleen Gutierrez, along with Briggs, Pleasants, and Redoutey were named to the 2023 SEC All-Defensive Team.
The seven selections for the Tigers are the most by any team in the SEC. LSU is also the only school with multiple players named to the All-Defensive Team.
CLICK HERE for more.
Click here to report a typo.
Copyright 2022 WAFB. All rights reserved.