Saints Hall of Famer Rickey Jackson becomes college graduate at age 65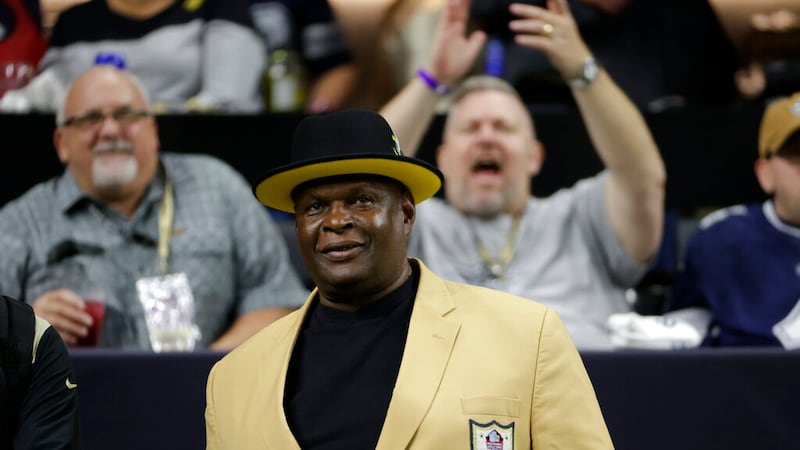 Published: May. 11, 2023 at 11:13 AM CDT
PITTSBURGH, Pa. (WVUE) - Hall of Fame linebacker and member of the New Orleans Saints "Dome Patrol" Rickey Jackson has become a college graduate at age 65.
Jackson was one of 2,500 students to graduate from the University of Pittsburgh on April 30, completing a degree in social sciences from the College of General Studies 40 years after he originally left the school for the NFL Draft.
Jackson said that he was able to finish his degree online as he splits time living in New Orleans and his hometown of Pahokee, Fla. He says that completing the degree just made too much sense to finally get it done because he was already so close to it.
"My mother would've loved it, my father wanted me to get it," he said. "I know they'd be proud of me."
Jackson played for the Saints for 13 of his 15 total NFL seasons, an instrumental member of a black-and-gold defense that struck fear in the hearts of opponents in the 80s and early 90s. In his final two seasons, he played for the San Francisco 49ers, where he won a Super Bowl in 1994.
While a Super Bowl can be the ultimate goal for a footballer in life, Jackson says he puts earning a college degree right up there on his list of accomplishments with his championship ring.
"I'd put it up with the Super Bowl and all," he said. "This is something I achieved personally on my own, so I'd put it right up with that."
See a spelling or grammar error in our story? Click Here to report it. Please include the headline.
Copyright 2023 WVUE. All rights reserved.