Group hosting event to celebrate halfway mark to Halloween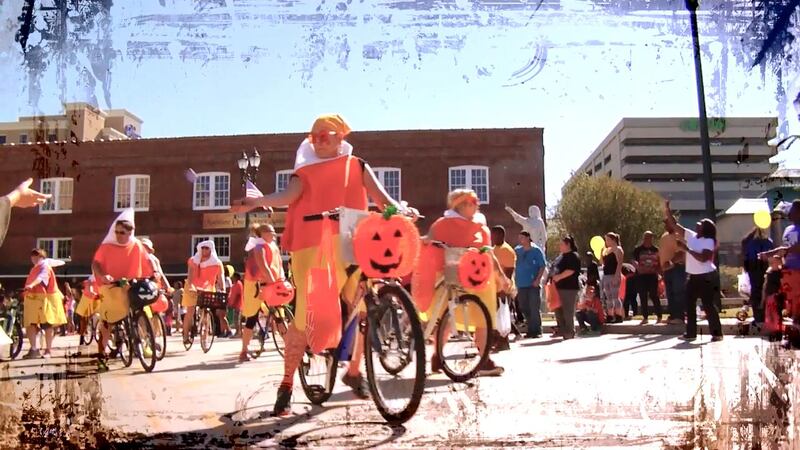 Published: Apr. 30, 2023 at 8:54 AM CDT
BATON ROUGE, La. (WAFB) - A Baton Rouge area non-profit group called 10/31 Consortium is hosting its annual Black and Orange Bash on Saturday, May 6.
The event will be at 7 p.m. at the Goodwood Library on Goodwood Boulevard in Baton Rouge and will celebrate the halfway mark to Halloween.
Organizers said the event is 10/31 Consortium's official announcement party and royal coronation. Guests will be the first to learn details about the 2023 Fifolet Halloween Festival, including the theme, grand marshal, king, queen, prince, and princess.
"We are thrilled to bring back the Black and Orange Bash for another year," said Corey Tullier, co-founder and president of 10/31 Consortium. "This event is always so much fun, and it's a great way for people to get in the Halloween spirit while also supporting a great cause."
Proceeds from the Black and Orange Bash will benefit 10/31 Consortium's many Halloween-themed charitable initiatives.
Organizers said the Black and Orange Bash also features music, dancing, food, a cash bar, a silent auction, and a best-dressed contest.
"It's always so fun to see the black and orange outfits that people wear to this event," said membership chair Amy LeBlanc. "Attire for the event is casual, costume, or cocktail, but it must be black and orange."
General admission tickets for the Black and Orange Bash are $40 dollars. Members of the Halloween krewe will get a 20% discount. To learn more about the event and to purchase tickets, click here.
Click here to report a typo.
Copyright 2022 WAFB. All rights reserved.