2023 NFL DRAFT: St. Helena standout OL O'Cyrus Torrence selected by Bills in 2nd round (No. 59 overall)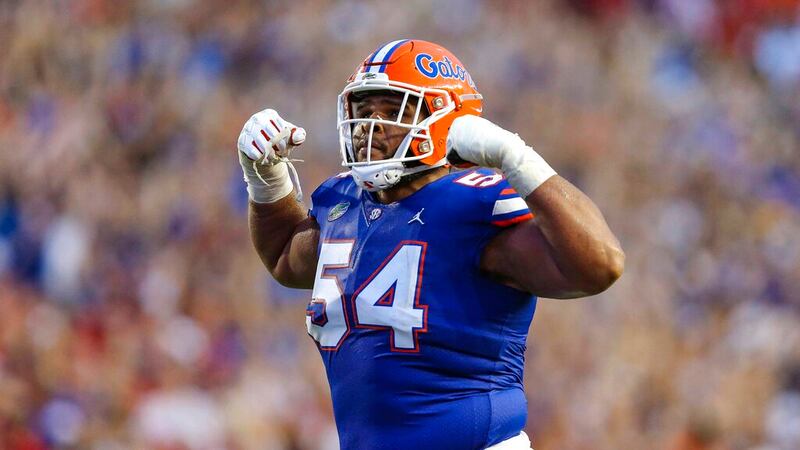 Published: Apr. 28, 2023 at 8:02 PM CDT
|
Updated: Apr. 28, 2023 at 8:05 PM CDT
KANSAS CITY, Mo. (WAFB) - St. Helena College and Career Academy standout offensive lineman O'Cyrus Torrence, who played college football at UL-Lafayette and Florida has been selected by the Buffalo Bills in the second round (No. 59 overall) of the 2023 NFL Draft.
Torrence became an All-American at Florida for his senior year. Prior to that, he played three seasons at the University of Louisiana at Lafayette under Billy Napier where he was a three-time All-Sun Belt selection and was rated the fourth-best lineman in the nation by Pro Football Focus in 2021.
Torrence played at SHCCA for four years under head coach Brandon Brown.
Player bio by Chad Reuter with NFL.com:
The massive Torrence earned all-district and all-state honors at St. Helena Central High School in Louisiana and signed with the University of Louisiana to play for the Ragin' Cajuns. He immediately stepped into the starting lineup in Lafayette, beginning 13 of 14 contests at left guard in 2019. Torrence was a second-team All-Sun Belt Conference selection as a sophomore, when he started all 11 games at right guard. He ascended to first-team All-SBC accolades as a junior, starting 12 games at right guard and missing two due to injury. Torrence followed his Louisiana head coach, Billy Napier, to Florida for the 2022 season, where he garnered first-team Associated Press All-American honors as well as first-team All-SEC notice for his play in 11 starts at right guard. He opted out of the Las Vegas Bowl, thus finishing his career without giving up a sack.
Analysis by Lance Zierlein with NFL.com:
Broad guard prospect whose physical limitations are balanced by his feel for the job and ability to use his size in his favor. Torrence is not a natural bender. He is forced to engulf and push rather than leverage and drive as a run blocker, but he's solid at neutralizing the man across from him. He uses his hands well to jab and maintain feel for the rush, but quick interior rushers with well-developed counters could be too much for his limited foot quickness to handle without help. He projects as a future starter for downhill offenses who covet size over athleticism.
CLICK HERE for more.
Torrence held a watch party in Central and we were invited to attend. Be on the lookout for video of the celebration.
Click here to report a typo.
Copyright 2022 WAFB. All rights reserved.