USS KIDD holds remembrance ceremony on 78th anniversary of attack on ship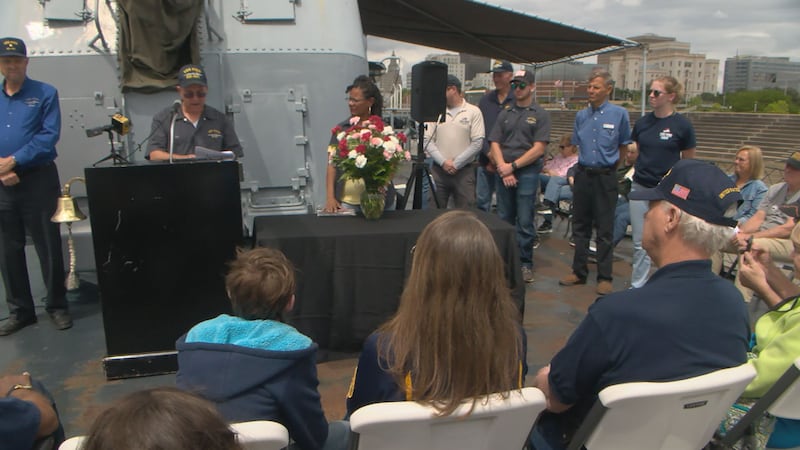 Published: Apr. 11, 2023 at 5:44 PM CDT
BATON ROUGE, La. (WAFB) - A remembrance ceremony was held at the USS KIDD on Tuesday, April 11, to mark the 78th anniversary of an attack on the ship.
The ceremony took place at 1:55 p.m. That's the exact time the attack began back on April 11, 1945, off the coast of Okinawa, which is just south of Japan.
The USS KIDD and her squadron fought off three aerial raids on the day of the attack before the fourth raid led to the ship being struck by a lone suicide plane. The plane struck the hull of the USS KIDD.
During the attack, 38 crew members lost their lives. An additional 55 crew members were injured.
"According to the 'The Sacrificial Lambs' by Bill Sholin, more than 300 vessels were struck by kamikazes at the Battle of Okinawa, with over 5,000 sailors lost," said ship superintendent Tim NesSmith. "That's more vessels damaged or lost than in any other single battle in the history of the U.S. Navy. The majority of the ships struck were destroyer-type ships like KIDD."
Organizers of the remembrance ceremony said crew members and others attended.
Click here to report a typo.
Copyright 2022 WAFB. All rights reserved.