Pro hockey returns to Baton Rouge
Published: Apr. 11, 2023 at 8:18 AM CDT
|
Updated: Apr. 11, 2023 at 12:27 PM CDT
BATON ROUGE, La. (WAFB) - Baton Rouge leaders announced on the morning of Tuesday, April 11, that a professional hockey team will be coming to Baton Rouge.
The new team will begin playing in Baton Rouge in October of 2023.
"The new team will bring new entertainment options, create jobs and stimulate economic growth. We can expect to see increased tourism as fans from all over the region come to watch games and explore all Baton Rouge has to offer," said Baton Rouge Mayor Sharon Weston Broome. "The benefits of having a hockey team in Baton Rouge go beyond the economic impact. It will also help foster community pride and unity."
The major announcement came following three exhibition games at the Raising Cane's River Center to test the public's interest in hockey in Baton Rouge. During the three games, more than 20,000 people came through the door.
RELATED: Tickets going on sale for hockey in Baton Rouge
The new team will be part of the Federal Prospects Hockey League. The league has been around for about 12 years and currently has teams in several parts of the United States. Click here to learn more about the league.
RELATED: 'Working on putting a team here': Announcement of full-time hockey team in BR could come soon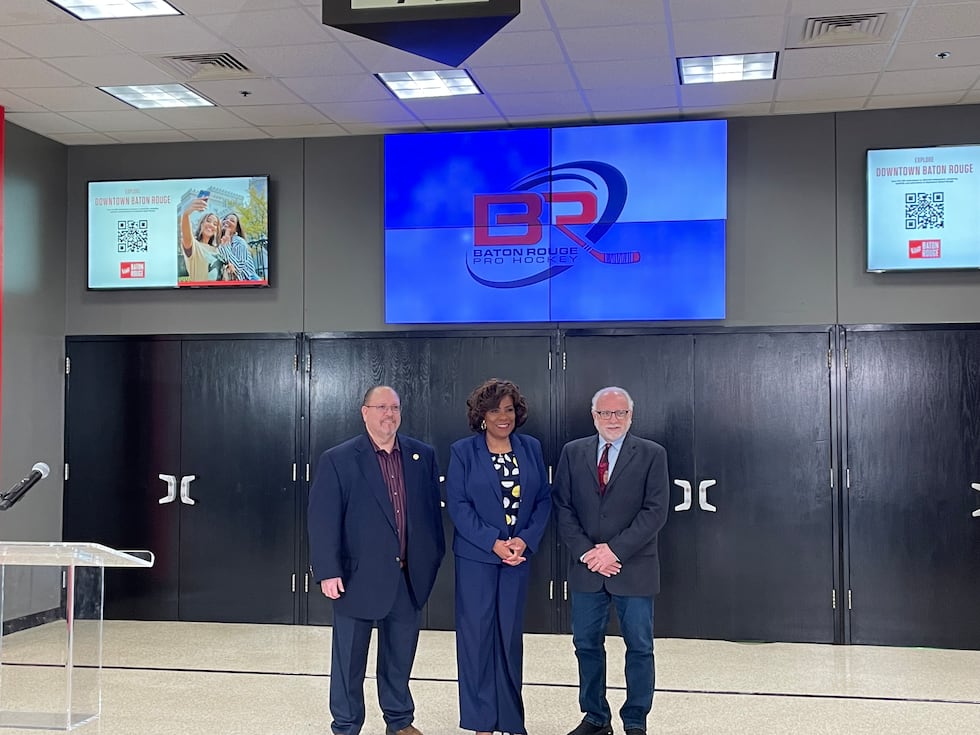 There will be a contest to choose the name of the new team.
Officials said they are already in the process of interviewing coaches and prospective players. Efforts have also started to bring on board a staff.
Season tickets will go on sale shortly, and an event in July will allow people to enter the Raising Cane's River Center to visibly see the new hockey layout for the arena.
Before the new announcement, Baton Rouge was the largest market in the country without a professional sports team.
Baton Rouge was also home to a professional hockey team known as the Kingfish back in the late 1990s.
Click here to report a typo.
Copyright 2022 WAFB. All rights reserved.