Former LSU guard Jalen Cook returning to Tigers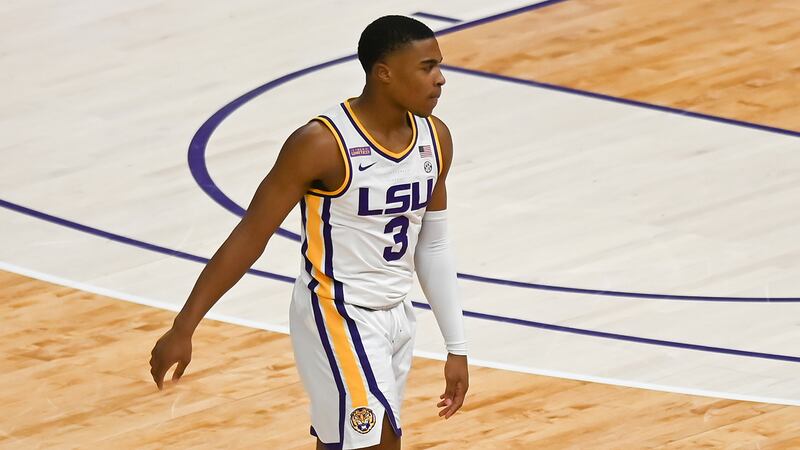 Published: Apr. 7, 2023 at 11:38 AM CDT
BATON ROUGE, La. (WAFB) - Former LSU guard Jalen Cook, who transferred to Tulane after his freshman season, is returning to the Tigers, he announced via social media on Friday, April 7.
The Walker, La. native was selected First Team All-AAC with the Green Wave. He averaged nearly 20 points and just under five assists per game last season.
Travis Branham with 247 Sports interviewed Cook about the decision to return to Baton Rouge over other schools like Gonzaga, Kansas, and Ole Miss.
"I am going back home," said Cook. "I think it will be a good situation for me staying home and keeping it between two schools. I like what LSU is building. They got a great coaching staff and they have all of the resources I need to get to the next level and take my game to the next level."
CLICK HERE for more.
As a freshman at LSU for the 2020-2021 season, Cook played in 20 games, averaging 3.1 points and .8 assists in 7.5 minutes per game.
He helped lead Walker to the Class 5A state title as a high school sophomore in 2018.
Click here to report a typo.
Copyright 2022 WAFB. All rights reserved.