Chick-fil-A awards BRCC freshman $25k scholarship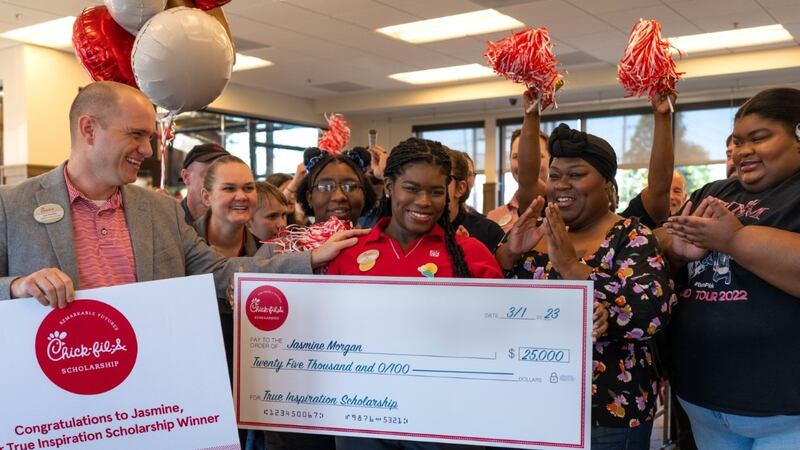 Published: Apr. 6, 2023 at 12:18 PM CDT
BATON ROUGE, La. (WAFB) - Chick-fil-A has awarded more than $25 million in scholarships in 2023, investing in higher education for their team members and community service-minded students across the U.S. and Canada.
23-year-old, Jasmine Morgan is one of those people. Morgan is an employee at the Hammond location and her income supports herself, her mother's cancer treatment and her sister, a spokesman with Chick-fil-A explained.
Morgan said her dream is to become a teacher.
"This year, Chick-fil-A celebrates the 50th anniversary of its scholarship giving, which has helped restaurant Team Members pursue academic goals and further their career opportunities since 1973," said Chloe Wade.
In the greater Baton Rouge and New Orleans area, 151 scholarships totaling $574,500 have been awarded to individuals for their incredible personal stories and exceptional perseverance, officials added.
The scholarships awarded to these individuals are a part of Chick-fil-A's Remarkable Futures Scholarship initiative.
Click here to report a typo.
Copyright 2022 WAFB. All rights reserved.