Hot-shooting Tigers defeat Iowa, as LSU captures first National Championship
Published: Apr. 2, 2023 at 4:52 PM CDT
|
Updated: Apr. 2, 2023 at 11:10 PM CDT
DALLAS (WAFB) - The hot-shooting LSU Tigers have made history, as they captured their first National Championship with a win over Iowa on Sunday, April 2.
LSU (34-2) scored a championship game record to defeat Iowa (31-7), 102-85.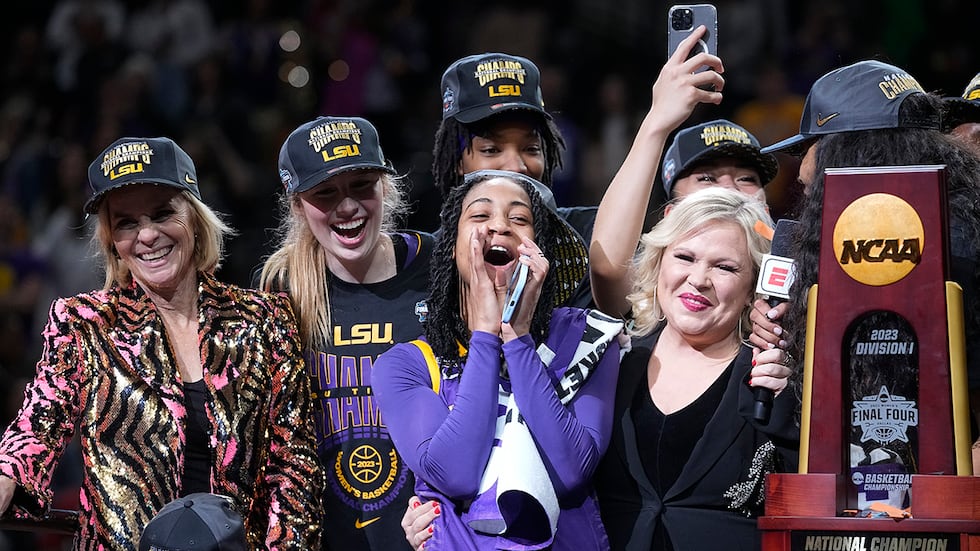 RELATED: LSU wins first NCAA championship, beating Iowa, 102-85
The LSU Tigers shot lights out in the first half against Iowa as they scored 59 points, the most in a championship game in NCAA Tournament history.
Angel Reese, Alexis Morris, and Kateri Poole all had two fouls and did not play much in the opening half of the game. Jasmine Carson stepped up when the Tigers needed it most as she scored 21 points in the first half while going perfect from the field, 7-for-7, and going 5-for-5 from deep.
LSU officials said there will be a parade on Wednesday to celebrate the championship. The parade will begin at 6:30 p.m., while a celebration at the PMAC will get underway at 7 p.m. Details about the parade route have not been released.
As a team, the Tigers shot 58% from the floor while going 9-for-12 from behind the arc to give them a 17 point lead at the half.
Iowa's Caitlin Clark scored 16 in the first half, going 4-for-8 from deep. She also was in foul trouble, as she picked up her third late in the second quarter.
LSU led as many as 21 in the third quarter before Iowa went on a 12-0 run to cut the Tiger lead down to nine at 63-54.
Angel Reese picked up her 34th double-double of the season, setting the Division I record for most double-doubles in a season. Reese finished with 15 points and 10 rebounds, she also added three assists and three steals for the Tigers.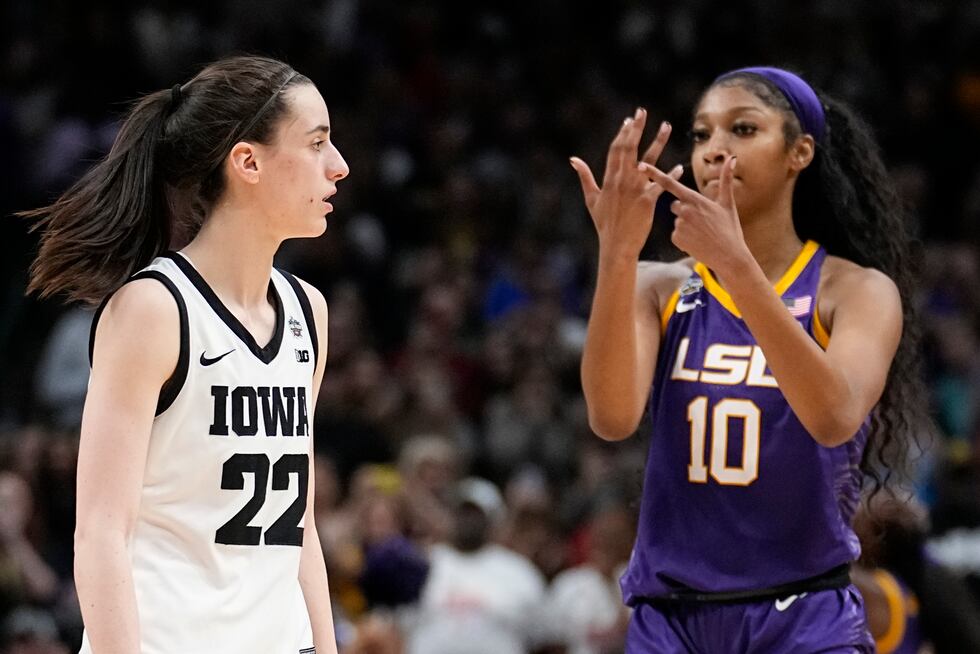 LSU had five players in double figures and all eight players who touched the floor scored for the Tigers. Alexis Morris finished with 21 points and added 9 assists, LaDaziah Williams had 20 while Flau'Jae Johnson had 10.
For the game, the Tigers shot from the field and were 9-for-14 from deep. LSU outrebounded Iowa and forced them into 13 turnovers.
Click here to report a typo.
Copyright 2022 WAFB. All rights reserved.