Warm weekend, not a washout
Published: Apr. 1, 2023 at 6:40 AM CDT
BATON ROUGE, La. (WAFB) - The weekend will start warm and humid with a few early passing showers that are possible but not likely. We dodged raindrops and severe weather!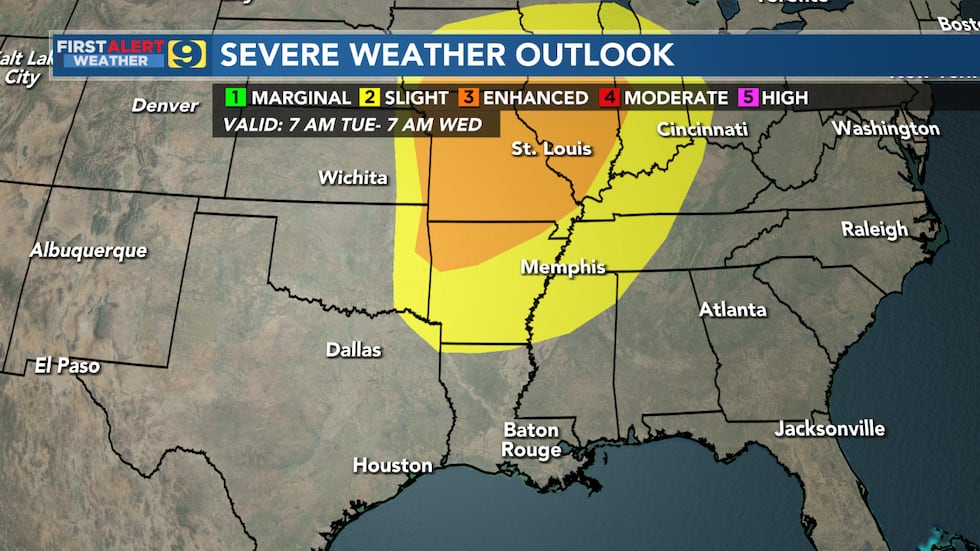 The rest of today will have more sunshine with highs in the mid-80s. Sunday looks dry to start, but there could be a few showers late in the day into the evening with highs in the low 80s.
Whatever rain we get over the next few days will be on the light side.
Rain amounts for the week are ranging from two to three inches due to several rain chances in an unsettled springtime pattern. In the extended, we'll see even warmer weather as highs approach the upper 80s.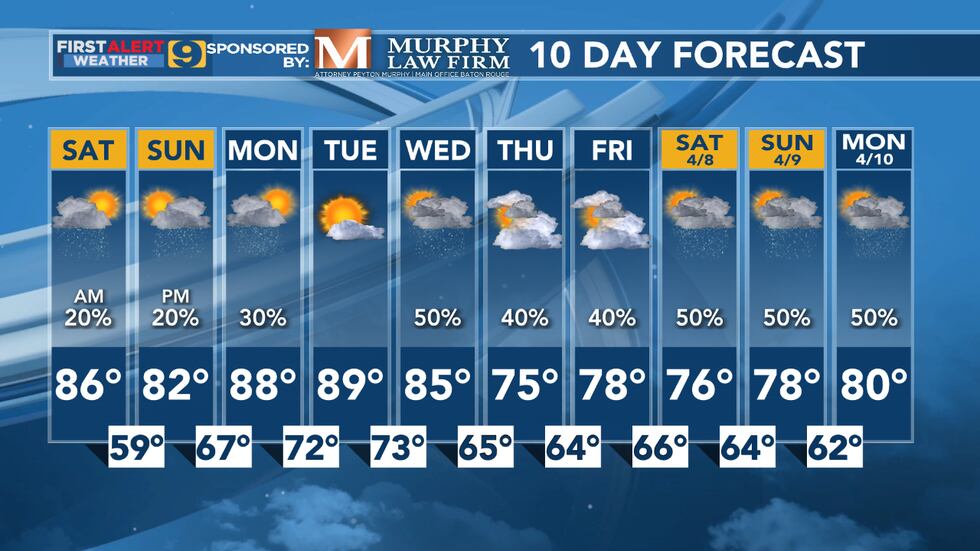 Click here to report a typo.
Copyright 2022 WAFB. All rights reserved.