Storms through Tuesday morning could produce hail and damaging winds
Published: Mar. 27, 2023 at 4:25 AM CDT
|
Updated: Mar. 27, 2023 at 12:49 PM CDT
BATON ROUGE, La. (WAFB) - The atmosphere will remain unstable through Tuesday morning. Shower and t-storm coverage today will stay scattered in nature. But one or two storms could produce gusty winds and hail.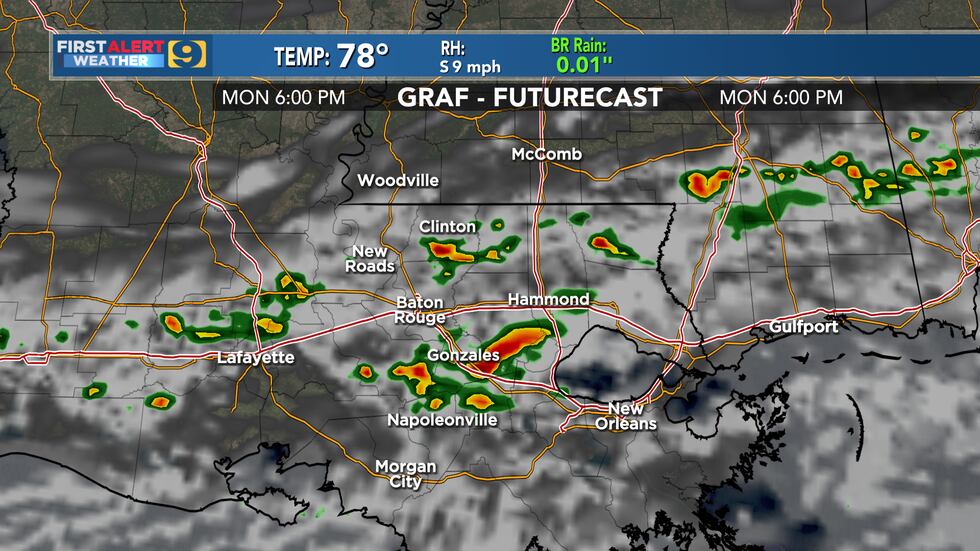 A Marginal Risk (1 out of 5) for severe weather is in place for the local area through Tuesday morning. Pockets of heavy rain could lead to a few spots of 0.5″ of rain, but that should be manageable.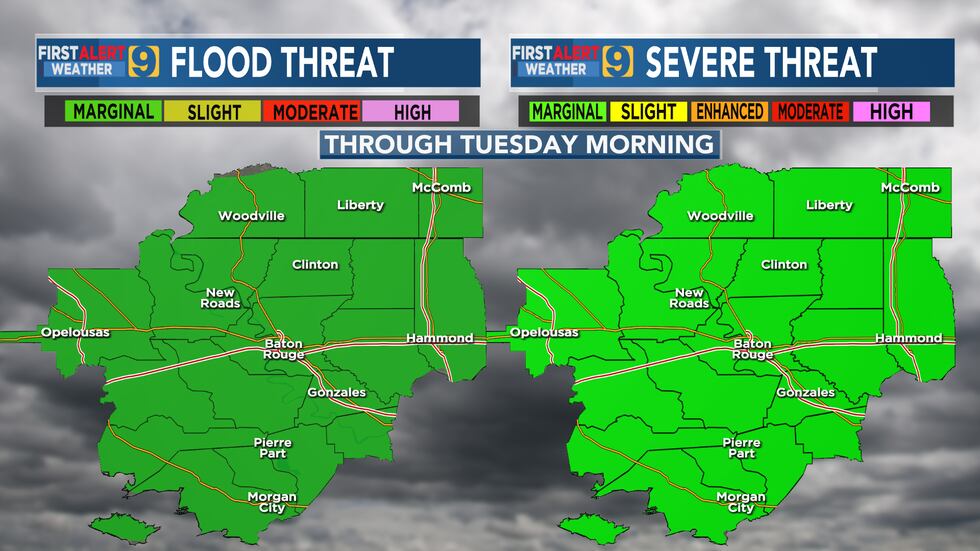 Storms will be likely Tuesday morning as our next cold front pushes through. Once again one or two storms could be strong to severe with wind and hail being the main concerns.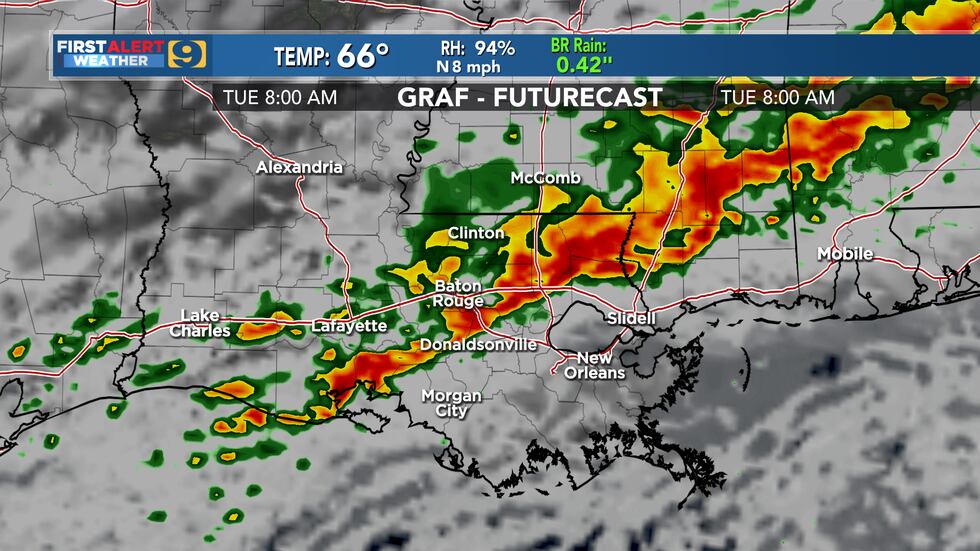 Widespread 0.5″-1.0″ rainfall totals look to occur early Tuesday. Localized pockets of 2-3″ will be possible and could lead to minor, nuisance type flooding. The cold front will move through the local are just prior to lunchtime. Weather conditions will improve through Tuesday afternoon with a slight cool down (highs in the mid 70°s).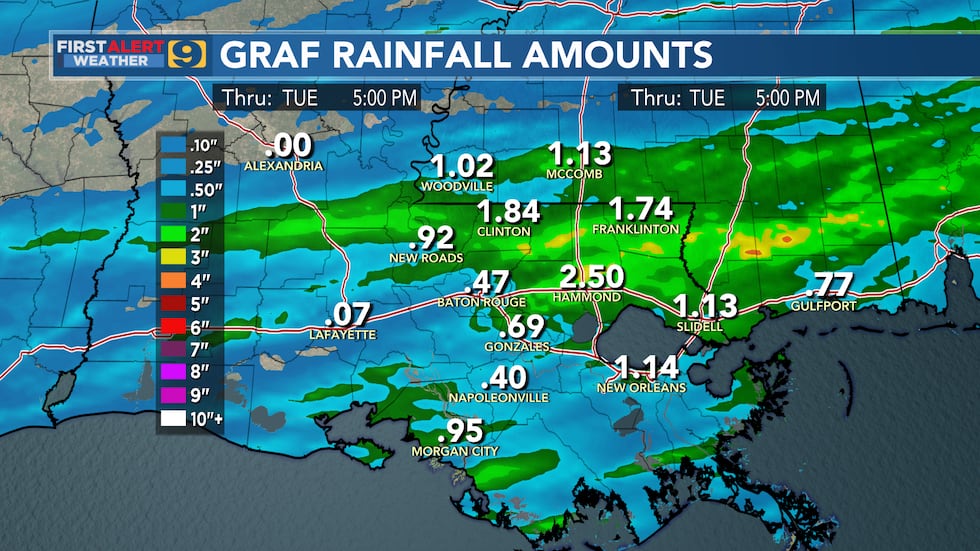 The cool down from this latest front will be brief. We keep very comfortable temperatures in place through Thursday. By the end of the week, temperatures will be right back into the mid 80°s. A weak cold front will try and make its way into the local area as we move into April. The front could stall across the area keeping some rain throughout the weekend forecast. For now don't cancel any outdoor plans you have as this is still a low confidence forecast. Temperatures could once again approach 90° by the middle of next week.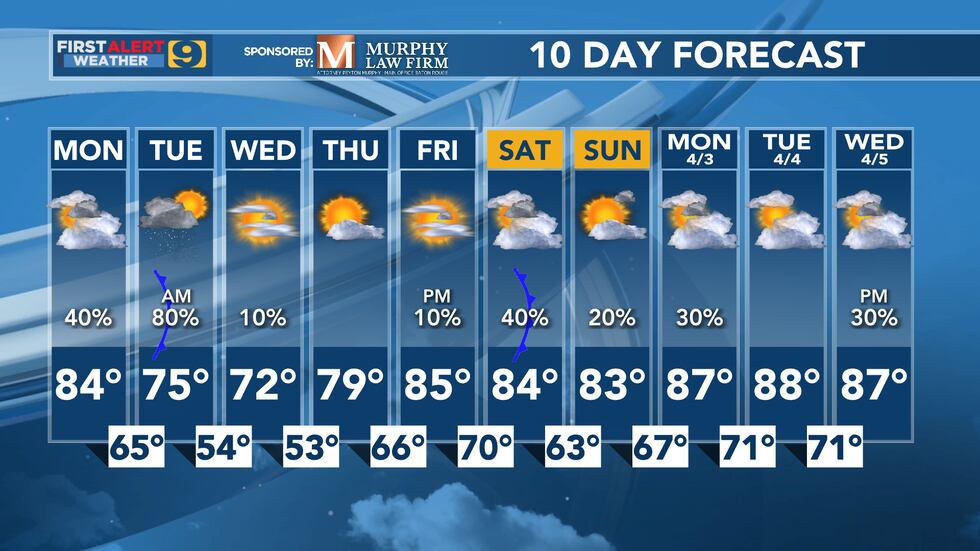 Click here to report a typo.
Copyright 2022 WAFB. All rights reserved.