Cocaine, meth seized during drug bust; 3 arrested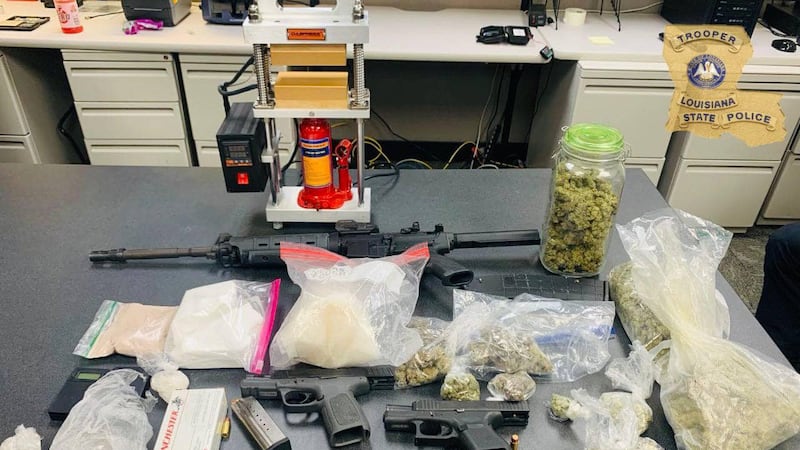 Published: Mar. 24, 2023 at 12:22 PM CDT
|
Updated: Mar. 24, 2023 at 12:32 PM CDT
BATON ROUGE, La. (WAFB) - The Louisiana State Police arrested three individuals for drug related crimes on Wednesday, March 22, after conducting a two-month long investigation.
Juan Adrian Banks, 42, Lois Johnson, 41, and William Dolly, Jr., 23, is charged with various felony narcotics related charges, officials said.
According to investigators, Banks was a person of interest. After further investigating they found two locations that Banks allegedly sold illegal drugs from.
After obtaining a warrant, detectives said they seized 2 semi-automatic handguns, 1 AR-15 rifle, 1.4 pounds of methamphetamine, 1.2 pounds of cocaine, 1.3 pounds of marijuana, 3 grams of heroin, and a brick press which is used to shape large quantities of cocaine.
All three suspects were booked into the East Baton Rouge Parish Prison, officials added.
Livingston Parish Sheriff's Office, Louisiana State Police Task Force, and Louisiana State Police Criminal Investigations Division Baton Rouge field office also assisted with the investigation.
Click here to report a typo.
Copyright 2022 WAFB. All rights reserved.