Tommy White earns SEC Player of the Week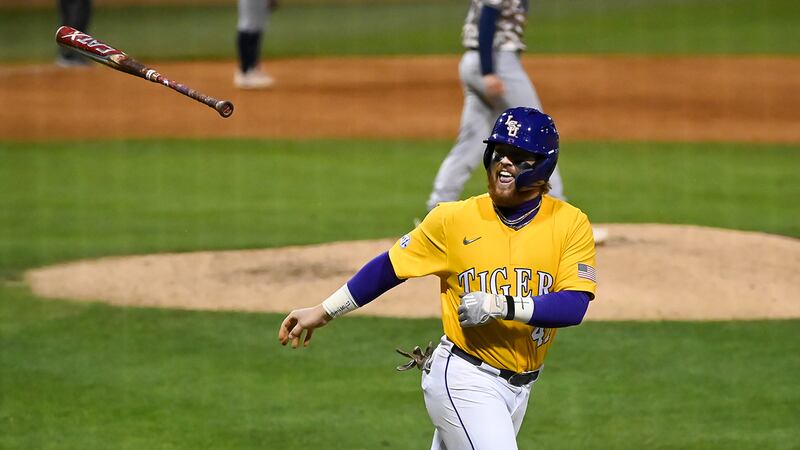 Published: Mar. 20, 2023 at 3:17 PM CDT
BIRMINGHAM, Ala. (WAFB) - LSU sophomore Tommy White has been named the SEC Player of the Week, the league announced on Monday, March 20.
White was hot at the plate, with a .474 batting average in the Tigers' four games last week, helping the Tigers win their first SEC series of the season. In those four games, he had a double, a home run, 11 RBI, and seven runs scored. He also extended his hitting streak to 14 games.
In the A&M series, he batted .500 with seven RBI, a double, and four runs scored. White helped spark a six-run rally in game two on a two-run single with the bases loaded and two outs.
The St. Pete Beach, Fla. native now leads the Tigers in RBI with 34 and is hitting .419.
Click here to report a typo.
Copyright 2022 WAFB. All rights reserved.