Ikea recalls thousands of mirrors due to laceration hazard
Published: Mar. 20, 2023 at 5:54 PM CDT
(Gray News) – Ikea announced a recall of flat mirrors it has sold because of a potential laceration hazard.
The furniture and home decor company is recalling all sizes of LETTAN flat mirrors, according to the Consumer Product Safety Commission.
The mirrors are described as being frameless and about 38 inches high. They were sold in 23, 31, 39 and 47 inches wide.
Ikea said its stores nationwide and online sold the mirrors from December 2019 through October 2022 for between $23 and $56. About 22,400 units were sold in the United States, with an additional 17,500 sold in Canada.
The recalled mirrors have a date stamp before and including 2105, with the first two digits representing the year of manufacture and the last two representing the week of manufacture. This date stamp can be found on the back of the mirror.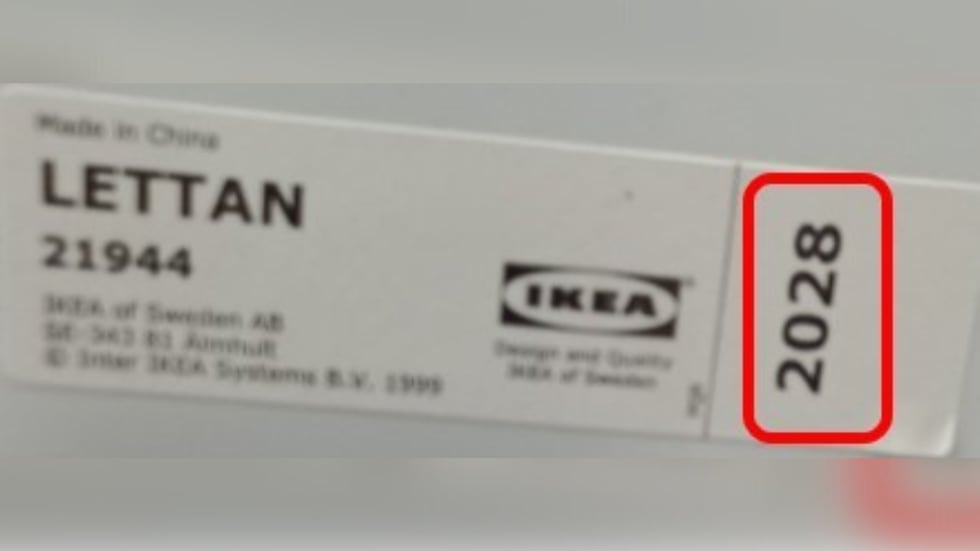 Ikea is urging all customers who bought the recalled mirrors to stop using them and contact the company to order a set of replacement wall fittings along with instructions. It said customers can also return the mirrors to an Ikea store for a full refund, as long as a proof of purchase is provided.
The recall comes after Ikea said it received 55 reports globally of the problem along with one report of the mirror's plastic fittings coming loose, causing it to fall off the wall. That incident occurred in the U.S.
Copyright 2023 Gray Media Group, Inc. All rights reserved.