Kicking off spring with a freeze
Published: Mar. 19, 2023 at 6:37 AM CDT
|
Updated: Mar. 19, 2023 at 11:08 PM CDT
BATON ROUGE, La. (WAFB) - A light freeze will be experienced tomorrow morning. Make sure to take care of the people, pets, and plants tonight. Temperatures will dip into the upper 20°s to low 30°s across the local area.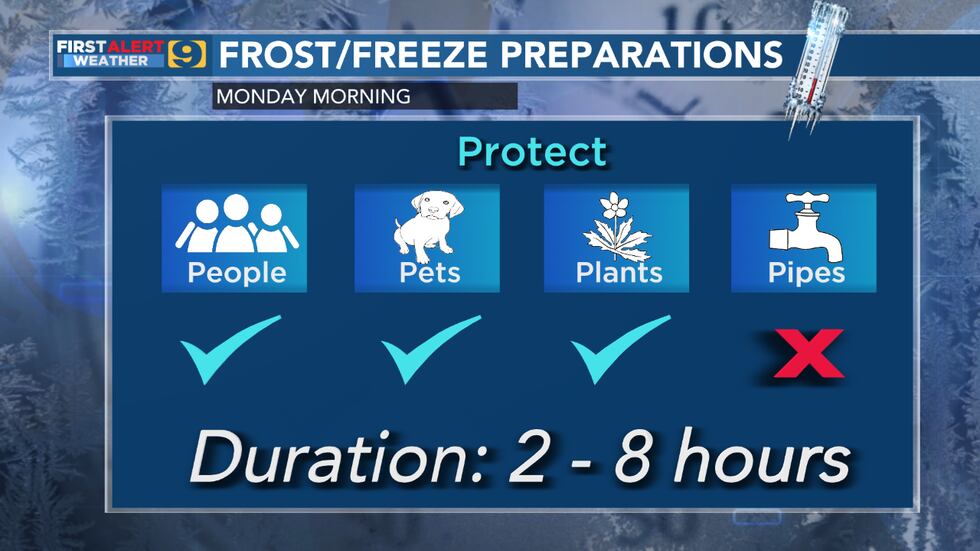 Freeze durations will last between 2-8 hours. We only see one morning of freezing lows as a rapid warming trend takes place through the rest of the week. Morning lows will be in the upper 60°s and low 70°s by Friday.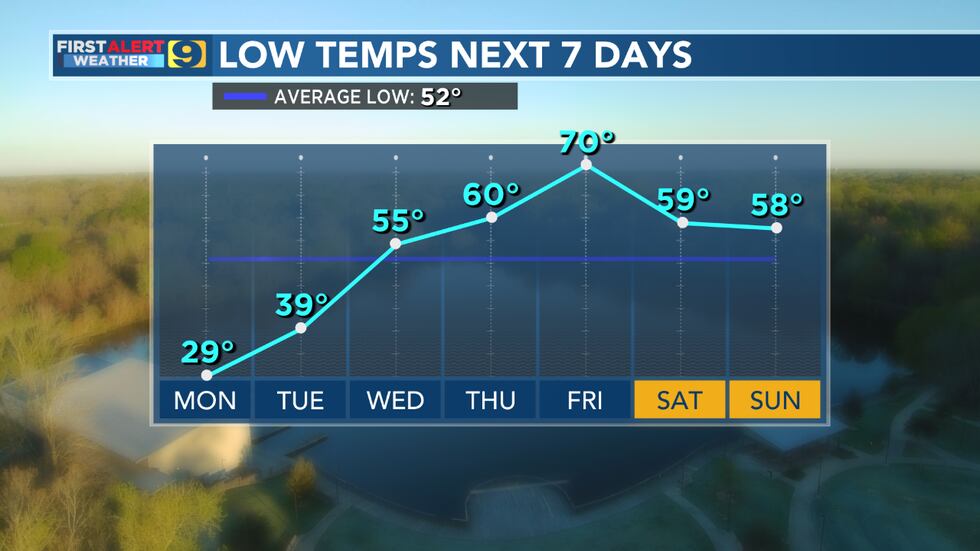 The rapid warm-up will also translate to afternoon highs. We go from the 50°s this past weekend and Monday to the 80°s by Wednesday. Our next cold front will arrive Friday afternoon/evening. A line of rain and storms is forecast to develop ahead of the front. The setup currently looks similar to the storm event we saw late last week.
A couple of strong t-storms look possible, but the overall severe threat appears limited. Rain amounts will be locally heavy with most averaging around 1″.
This cold front won't bring nearly the change in temperatures the last front did. We only see a minor drop-off as the front stalls along the coast. Another reinforcing cold front is set to arrive Sunday into Monday of next week. This front will trigger sct'd to numerous showers and storms and a slightly better cool-off for the beginning of the following work/school week.
Click here to report a typo.
Copyright 2022 WAFB. All rights reserved.