Wearin' of the Green Parade rolls through BR Saturday
Published: Mar. 18, 2023 at 7:20 AM CDT
BATON ROUGE, La. (WAFB) - The 38th Annual Wearin' of the Green St. Patrick's Day Parade rolled through the streets of Baton Rouge on Saturday, March. 18.
The floats started rolling at 10 a.m. and took about two hours to travel the entire parade route. The route began on Hundred Oaks Avenue and ended at the intersection of Perkins Road and Stanford Avenue.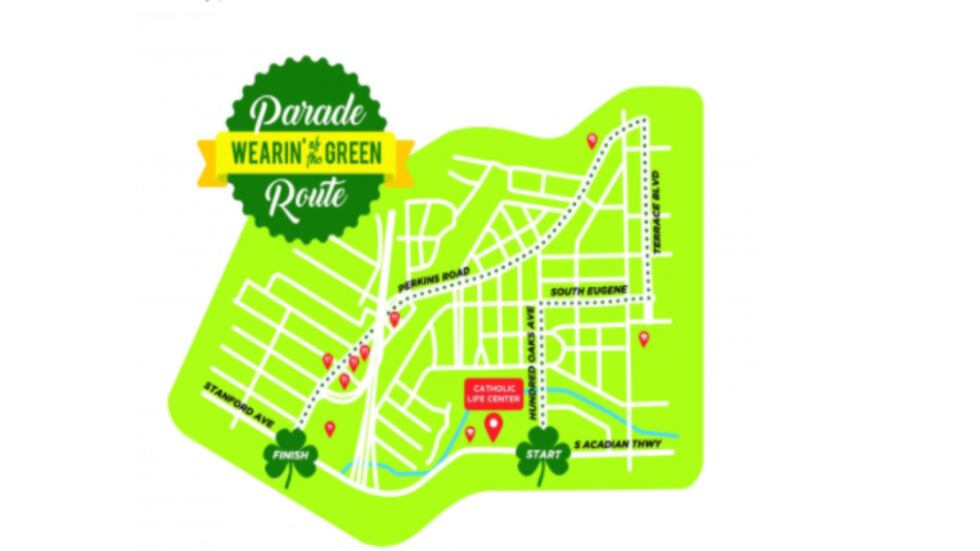 Thousands of people typically attend the parade, so the public was urged to arrive at their spot along the parade route early in the day.
The grand marshal for the 2023 parade is Tim Mockler, owner of the Mockler Beverage Company.
There is also a 5K race to benefit Baton Rouge Green, the organization dedicated to the upkeep of trees and green spaces in Baton Rouge. The race began at 8 a.m. To make a donation to Baton Rouge Green, click here.
Click here to report a typo.
Copyright 2022 WAFB. All rights reserved.