LSU's Angel Reese named to AP All-America First Team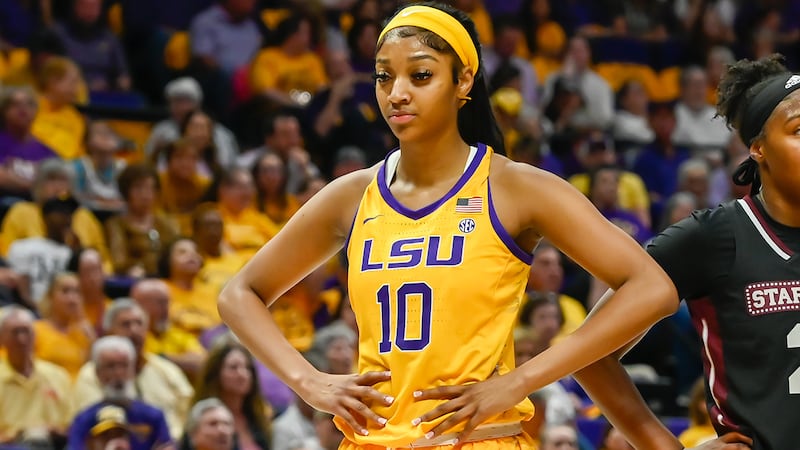 Published: Mar. 15, 2023 at 12:10 PM CDT
BATON ROUGE, La. (WAFB) - LSU sophomore forward Angel Reese has been named to the Associated Press All-America First Team, the university announced on Wednesday, March 15.
The transfer from Maryland led the SEC with 23.4 points and 15.5 rebounds per game. She was previously named to the All-SEC First Team and SEC All-Defensive Team. Also on Wednesday, Reese was named to the US Basketball Writers Association All-America First Team.
Reese recorded a double-double in the first 23 games of the season, which is the longest streak in LSU history and the longest by an SEC player to begin a season. She finished with 27 double-doubles in 28 games to tie Sylvia Fowles with the most by an LSU player.
Reese led the nation with five games this season with at least 20 points and 20 rebounds. She had 26 points and a school-record 28 rebounds against Texas A&M on Jan. 5, 2023. Those 28 boards were the most by a player in the SEC since the conference started sponsoring women's basketball in 1981.
CLICK HERE for more.
Click here to report a typo.
Copyright 2022 WAFB. All rights reserved.