BRPD officer: '20 people tried to jump me' during school brawl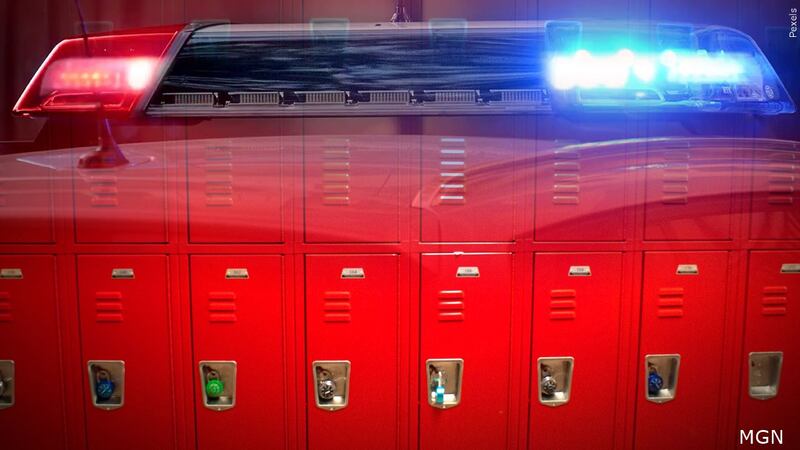 Published: Mar. 8, 2023 at 2:24 PM CST
|
Updated: Mar. 8, 2023 at 5:38 PM CST
BATON ROUGE, La. (WAFB) - Videos of a massive brawl involving nearly 200 people at the EBR Readiness Alternative School show pure mayhem as law enforcement officers tried to get the situation under control.
At least two law enforcement officers were injured during the fights, including one with a severe hip injury and one who was punched and bitten, investigators said. Investigators said several others, not in law enforcement, were also injured including a civilian who was taken away by ambulance.
RELATED: 10 arrested after massive brawl at EBR Alternative School
As fights unfolded across the campus, multiple parents arrived and, in many cases, joined in the melee, investigators said. The school, off Prescott Road, is for East Baton Rouge Parish public school students in grades 9-12 who have been suspended or expelled from other schools.
One video shows a student's head being thrown into a brick wall as a deputy tries to arrest him. Investigators say that the same student, a 17-year-old, had just bitten the same deputy and punched him in the face. That student was later charged with resisting arrest and battery on a police officer.
As another student videos the incident, a nearby officer yells that the student should also "put on camera that y'all tried to jump me." "Put on camera that 20 people tried to jump me," the officer says.
As of Wednesday afternoon, ten people had been arrested, including a mix of both parents and students. However, investigators said more arrests were possible as they continue to review various videos including school surveillance video.
NAACP of Baton Rouge released the below statement in response to the law enforcement officers' behavior in the videos of the altercation that were circulating:
Click here to report a typo.
Copyright 2022 WAFB. All rights reserved.