ExxonMobil faces racial discrimination lawsuit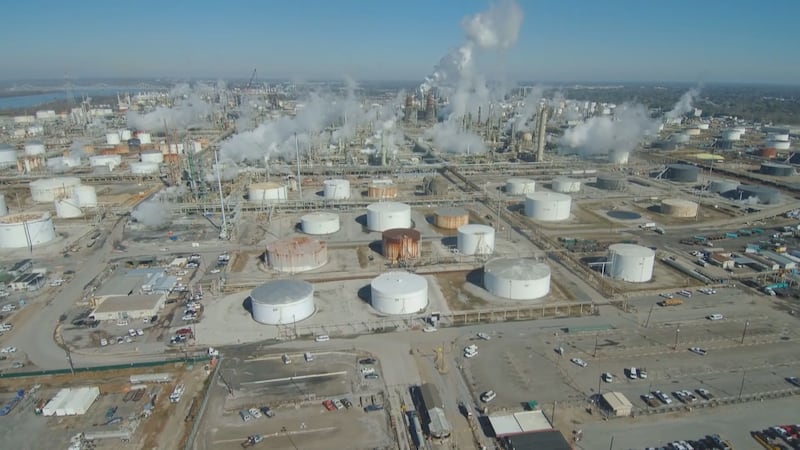 Published: Mar. 3, 2023 at 10:07 AM CST
|
Updated: Mar. 4, 2023 at 11:02 AM CST
BATON ROUGE, La. (WAFB) - A federal lawsuit filed against ExxonMobil on Thursday, March 2, claims the company violated the law when it failed to protect a worker from harassment after nooses were displayed in its Baton Rouge complex.
According to the lawsuit filed by the U.S. Equal Employment Opportunity Commission (EEOC), a Black employee at Exxon's chemical plant found a noose at his worksite in January 2020.
The lawsuit states at the time he reported the noose, ExxonMobil was aware that three other nooses had been displayed at the Baton Rouge complex, which consists of the chemical plant and a nearby refinery.
The suit also alleges that Exxon investigated some, but not all, of the prior incidents and "failed to take measures reasonably calculated to end the harassment."
"After the employee reported the noose in January, a fifth noose was reported in December 2020 at the complex. ExxonMobil's actions and omissions regarding the noose incidents created a racially hostile work environment," the EEOC said in a statement.
The EEOC filed suit in U.S. District Court for the Middle District of Louisiana (Civil Action No. 23-159) after first trying to reach a pre-litigation settlement through its conciliation process.
"When employers become aware of racially offensive or threatening conduct in the workplace, they have a legal obligation to take prompt, remedial action aimed at stopping it," said Rudy Sustaita, regional attorney for the EEOC's Houston District Office.
"Even isolated displays of racially threatening symbols are unacceptable in American workplaces," added Michael Kirkland, director of the EEOC's New Orleans Field Office.
"A noose is a longstanding symbol of violence associated with the lynching of African Americans. Such symbols are inherently threatening and significantly alter the workplace environment for Black Americans," explained Elizabeth Owen, a senior trial attorney in the EEOC's New Orleans Field Office.
The lawsuit was started by the EEOC's New Orleans Field Office, which is part of its Houston District Office, which has jurisdiction over Louisiana and parts of Texas.
ExxonMobil released the following statement:
Click here to report a typo.
Copyright 2022 WAFB. All rights reserved.