Portion of training facility under construction on Burbank Dr. collapses
Published: Feb. 24, 2023 at 10:53 AM CST
BATON ROUGE, La. (WAFB) - A large portion of a new training facility for athletes, being built near the LSU campus, has collapsed.
The 15-acre facility, to be called Elite Training Academy, is under construction along Burbank Drive at Lee Drive in Baton Rouge.
VIDEO COURTESY: Drone piloting and photography by: Matthew Jumper
A spokesman for the general contractor, TBT Contractors, told WAFB-TV on Friday, Feb. 24, that engineers are currently on site trying to determine what led to the collapse. The spokesman said the incident happened overnight and no injuries were reported.
Elite Training Academy's website says the facility was set to open this summer as the "premier sports performance training center in the Baton Rouge Region."
According to an article in the Baton Rouge Business Report published last year, the facility was set to feature two full-length outdoor turf football fields, a 60-yard-long indoor field, a weight room and more.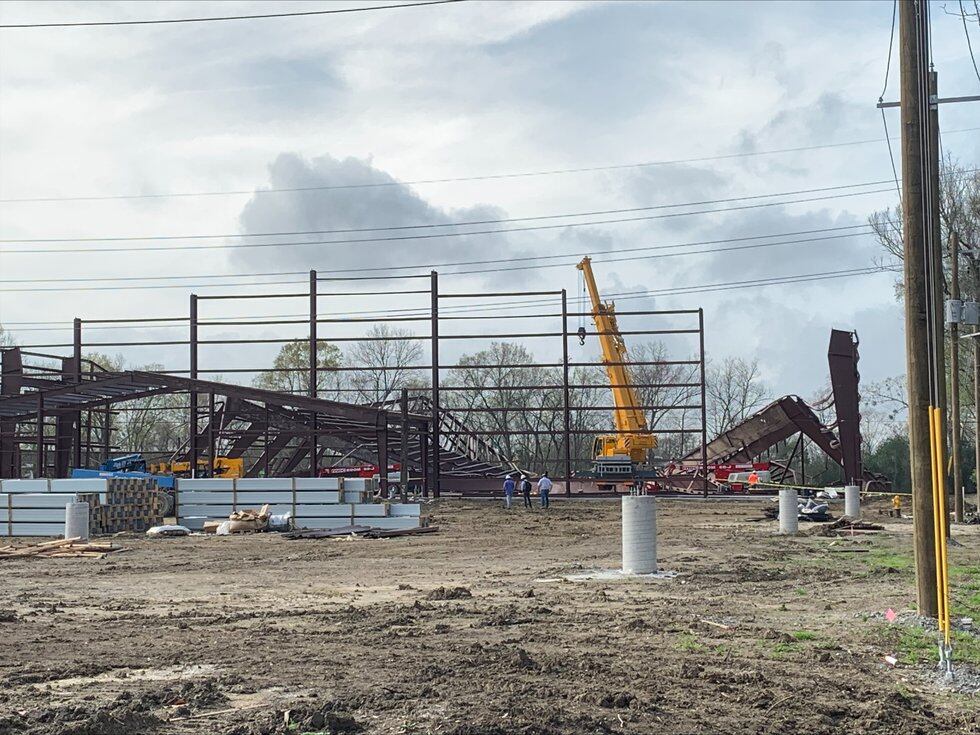 The same article says the facility was being constructed in a flood zone along Bayou Fountain. Because of that, the owners planned to put in permeable fields and a retention pond.
Click here to report a typo.
Copyright 2022 WAFB. All rights reserved.