FIRST ALERT: Flash Flood Warning in effect as storms pass through
Published: Feb. 16, 2023 at 4:25 AM CST
|
Updated: Feb. 16, 2023 at 10:31 PM CST
BATON ROUGE, La. (WAFB) - Off-and-on showers and t-storms can be expected today as a cold front approaches from the west. Scattered showers and t-storms will continue through the lunch hour. A Flash Flood Warning was issued a little before 5 p.m.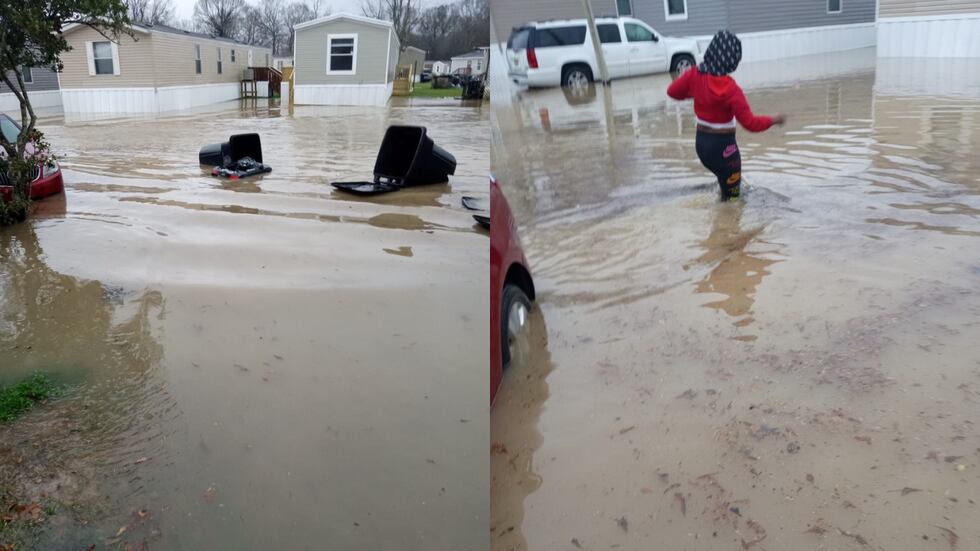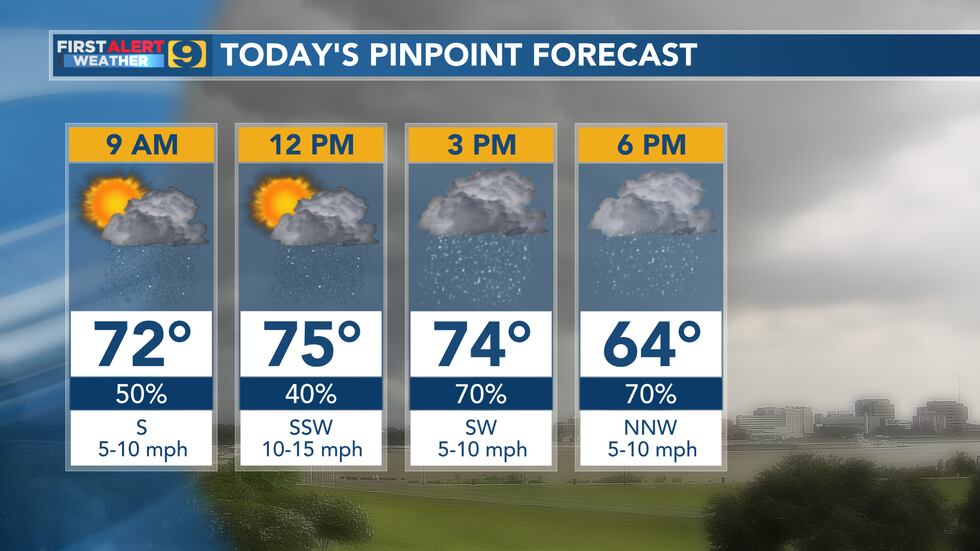 There could be a brief lull in the activity about that time before additional showers and storms fire by mid-late afternoon with the approach of the front.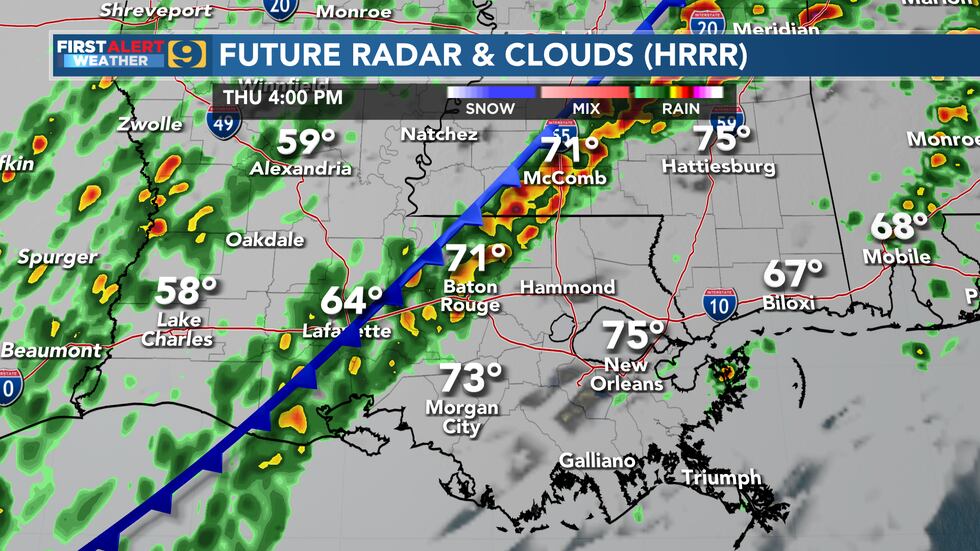 And even with the front expected to move through by late afternoon/early evening, good rain chances will continue well beyond dark tonight, although the severe weather threat will end with the passage of the front.
Severe Weather Threat
The Storm Prediction Center has much of our area under a Level 2/5 (slight) risk of severe weather, with a Level 1/5 (marginal) risk closer to the coast, and a Level 3/5 (enhanced) risk clipping areas from near Bogalusa to McComb and extending eastward. For most of us, damaging winds are the primary concerns in any stronger storms, although hail and isolated tornadoes are also possible. The tornado threat looks as though it will be maximized in the 3/5 (enhanced) risk area.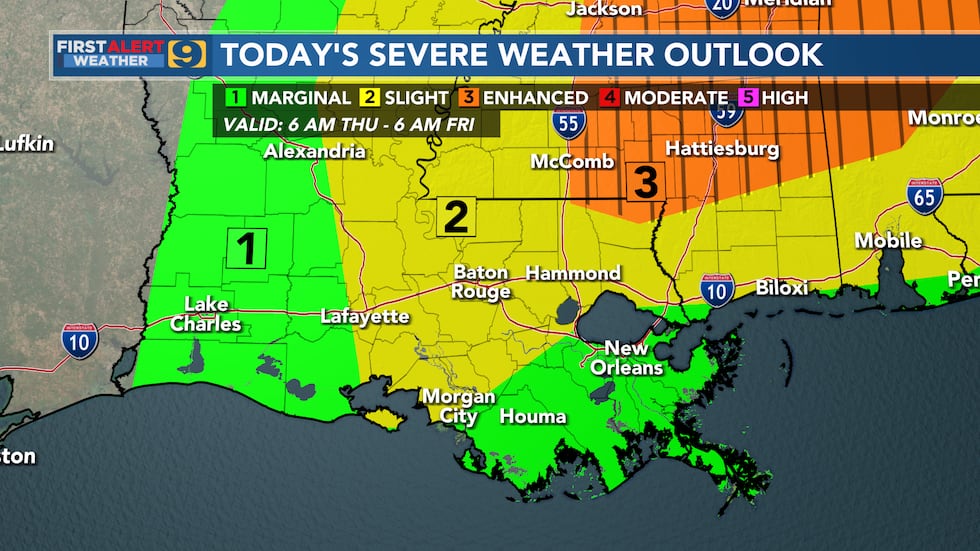 Rain Amounts
Rain amounts still look as though they will be manageable for most, but with multiple rounds of showers and t-storms impacting some neighborhoods, locally heavy rains are possible. The Weather Prediction Center did bump totals a bit higher in the last outlook, showing much of the area averaging 1″-2″ of rainfall for today. And again, locally higher amounts are quite possible.
Nicer for the Weekend
Rains will exit overnight and should be gone by the time we wake up on Friday. The good news is that we'll enjoy a dry weekend in the wake of today's front. However, it will be chilly for some of the parades, especially the Krewe of Southdowns on Friday night.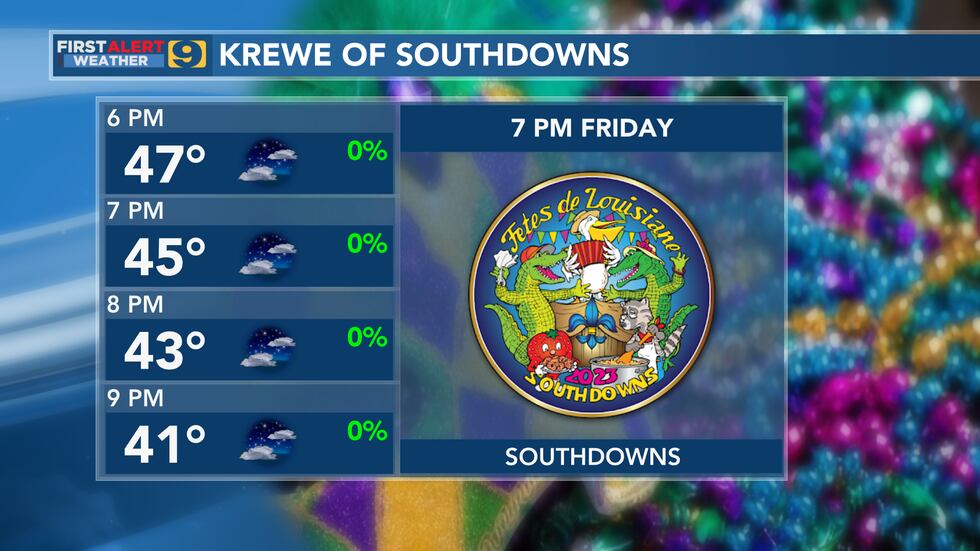 Look for temperatures to fall from the mid 40s into the low 40s if you're heading to that one. Spanish Town will enjoy some nice, but cool weather on Saturday, with a chilly start in the morning, giving way to parade temperatures in the low to mid 50s.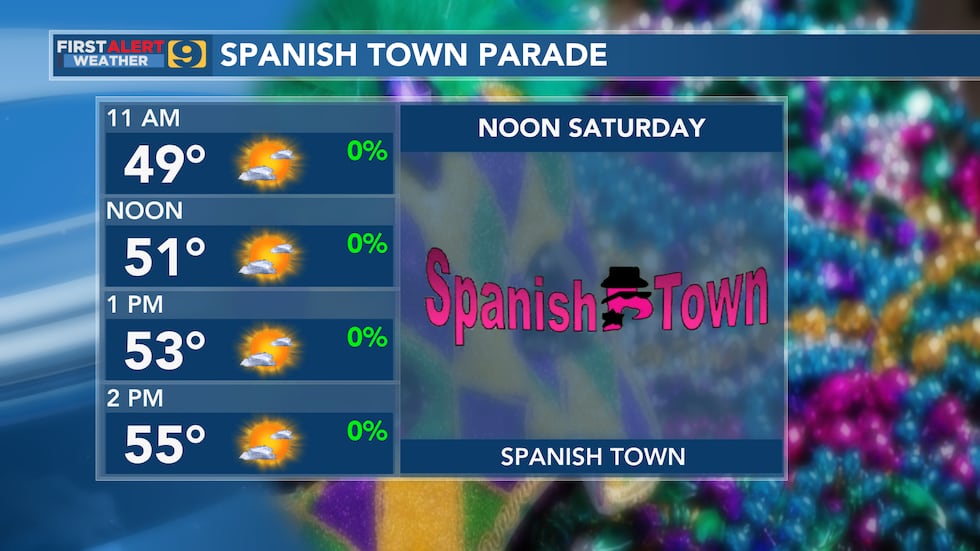 Several parades will roll across south Louisiana on Sunday and enjoy a rebound in temperatures. Afternoon highs will reach the upper 60s under partly cloudy skies. It will be cool for the Krewe of Comogo in Plaquemine on Sunday night, with temperatures generally in the 50s.
Extended Outlook
A significant warm-up arrives early next week, just in time for Mardi Gras. In fact, Fat Tuesday highs will climb into the low 80s across much of the area. No significant issues are expected for parades across south Louisiana, although a stray shower can't be completely ruled out.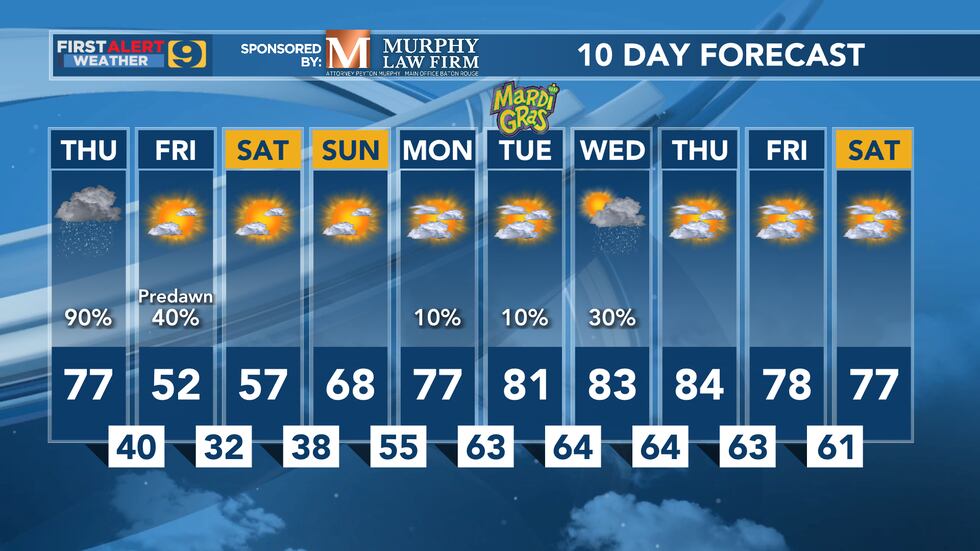 Click here to report a typo.
Copyright 2022 WAFB. All rights reserved.