Alexandria man arrested for forcing dog to have oral sex
Published: Jan. 27, 2023 at 2:06 PM CST
ALEXANDRIA, La. (KALB) - The Alexandria Police Department arrested a suspect on Thursday night for sexually abusing an animal. Multiple reports came in about the incident, including a video posted on Facebook showing what happened.
The Humane Society of Louisiana shared that the man walked out of a residence on Willow Glen Road before approaching a pit bull tethered on a heavy chain. That's when the man forced the dog to perform oral sex on him. The incident lasted about two minutes, all of which were recorded and posted on Facebook Thursday night.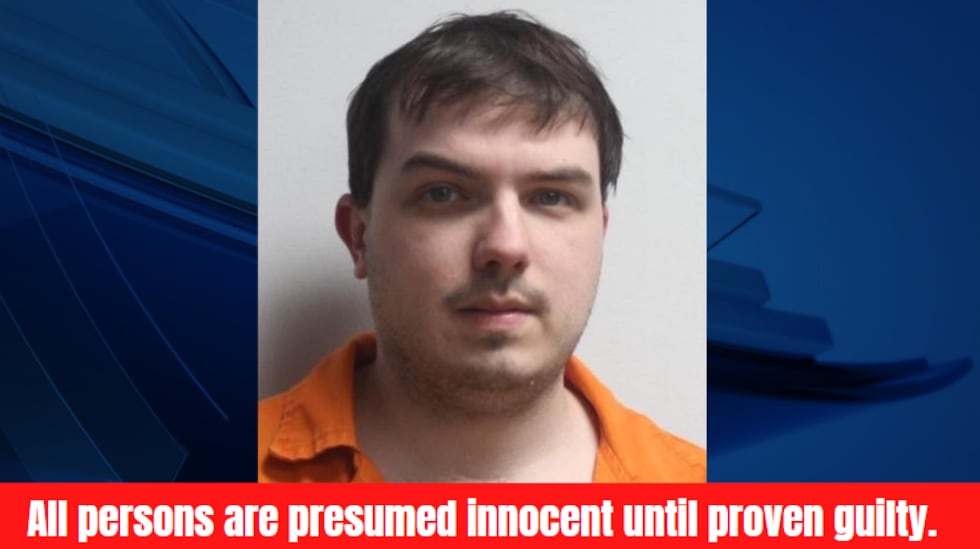 Noah Tomlin, 23 of Alexandria, was identified as the suspect and was arrested and booked into the Rapides Parish jail. He's facing one count of sexual abuse of an animal and posted a $1,000 bond around 1 p.m. Friday.
The owner of the dog has been notified about the crime. The Humane Society of Louisiana has offered to pay for a veterinary exam for the dog and will help the owner protect their dog in the future.
"We are grateful to the person who filmed this horrible crime and the work of our volunteer investigators and the Alexandria Police Department for their roles in identifying the suspect and making a swift arrest," said Jeff Dorson, Humane Society of Louisiana Director. "While rare, these crimes need to be dealt with harshly to deter future similar criminal activity."
This is an ongoing investigation.
Click here to report a typo. Please provide the title of the article in your email.
Copyright 2023 KALB. All rights reserved.