Cameras to be installed in 2-3 weeks where Allie Rice and Devin Page Jr. were murdered
Published: Jan. 25, 2023 at 10:51 PM CST
BATON ROUGE, La. (WAFB) - The families of Allison Rice and Devin Page Jr. say crime cameras are on the way in the very areas where their loved ones were murdered in 2022.
After a big donation from the 'Live Like Allie' foundation, the two new cameras could be installed within two to three weeks at those locations.
While the families are hopeful more will be put up across Baton Rouge soon.
"You know, my daughter Tye, she breaks down every day, she cries every night. It's so painful to her, because they have not found the person who did this to her son, my grandson," said Cathy Toliver, the grandmother of Devin Page.
"Nothing, nothing's been shared with us, as far as any progress on identifying who's responsible," said Paul Rice, the father of Allie Rice.
The murders of LSU student Allie Rice and 3-year-old Devin Page Jr. rocked our entire community last year.
Both families are still hoping for answers and believe one thing could have fast-tracked the justice process.
"And those are also cases that could be potentially solved if there had been camera footage available," said Rice.
"See, cameras don't lie. We want the cameras circulating everywhere. And that way, people will be slow. I believe it will be a strong deterrence with crime," said Toliver.
Recently the 'Live Like Allie Foundation' donated $5200 to the Page/Rice Camera Initiative, by the Baton Rouge Law Enforcement and Criminal Justice Foundation, to sponsor and adopt the two new cameras.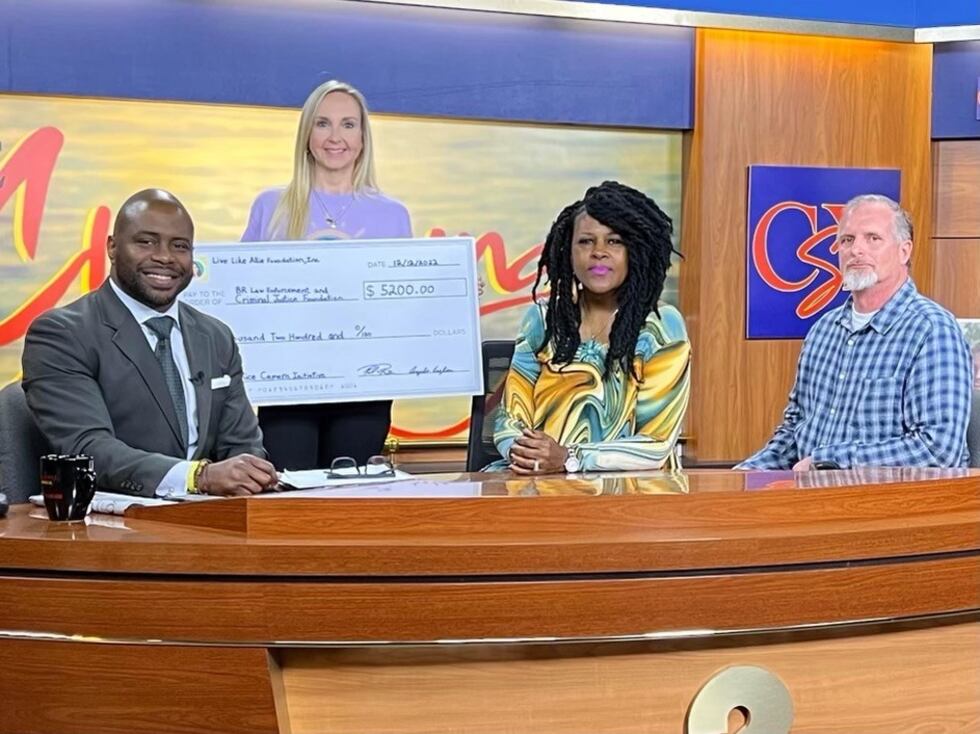 "One, we plan to put here in this location where Allie's murder occurred. The other one we're scouting out an area right now, near where Devin Page's murder occurred," said Rice.
"And they said it could be in the next two weeks, so we are excited about that," said Toliver.
According to officials with the initiative,some cameras have already gone up across the city.
And even the local McDonald's is donating a dozen cameras to be placed throughout Baton Rouge.
The goal is to connect the cameras to the Real Time Crime Center at BRPD, and the Crime Information Center at the East Baton Rouge Parish Sheriff's Office.
"I tell people all the time since they won't say anything, now we have the cameras that will speak for us. And my famous quote is, until it happens to you, you won't get involved, get involved," said Toliver.
"You know, if we can start getting some of these out in these higher crime areas, we can deter and actually prevent a lot of this crime from occurring. We're hoping to blanket the city with them. This is only the beginning," said Rice.
If your neighborhood or business is interested in this camera program, you can learn more here.
Click here to report a typo.
Copyright 2022 WAFB. All rights reserved.