Dry and cool to end the week
Published: Jan. 25, 2023 at 5:04 AM CST
|
Updated: Jan. 25, 2023 at 10:51 PM CST
BATON ROUGE, La. (WAFB) - Temperatures are taking a dip for the rest of the week thanks to a cold front that passed the area late Tuesday night. Clouds will be presistent today holding afternoon temperatures to the upper 40°s to low 50°s. Winds will be breezy with gusts in the 20 mph range adding to the chill. Temperatures will be chilly during evening hours.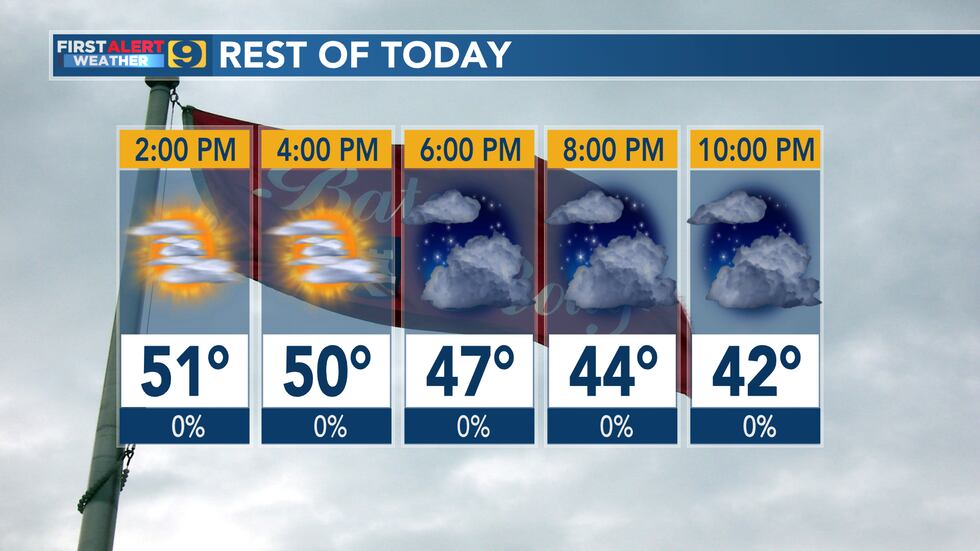 If you are planning any outings for Restaurant Week be sure to bundle up. Sunshine returns Thursday and Friday, but highs stay in the 50°s. A brief, light freeze remains possible Friday morning. Take care of people, pets, and plants Thursday night.
A steady warming trend begins over the weekend. After a cold start Saturday, highs will return to near 70°. We stay dry Saturday. Our next rain maker is set to arrive Sunday. Severe weather doesn't look to be a significant issue with this next storm system, but it will be a trend we continue to follow. Rain, and heavy rain at times, will likely be the biggest issue. Rain amounts will average 1-2″ for most which is manageable. Localized 3-4″ totals look possible and could lead to nuisance type flooding of low lying poorly drained area. This weather maker will be moving slowly as a cold front eventually stalls across the local area. That will cause most of Sunday to be soggy.
A few showers will remain possible Monday and Tuesday due to the stalled front. Another area of low pressure and cold front will eventually push through Wednesday. This will bring another decent chance for rain and also another cool down as we end next week.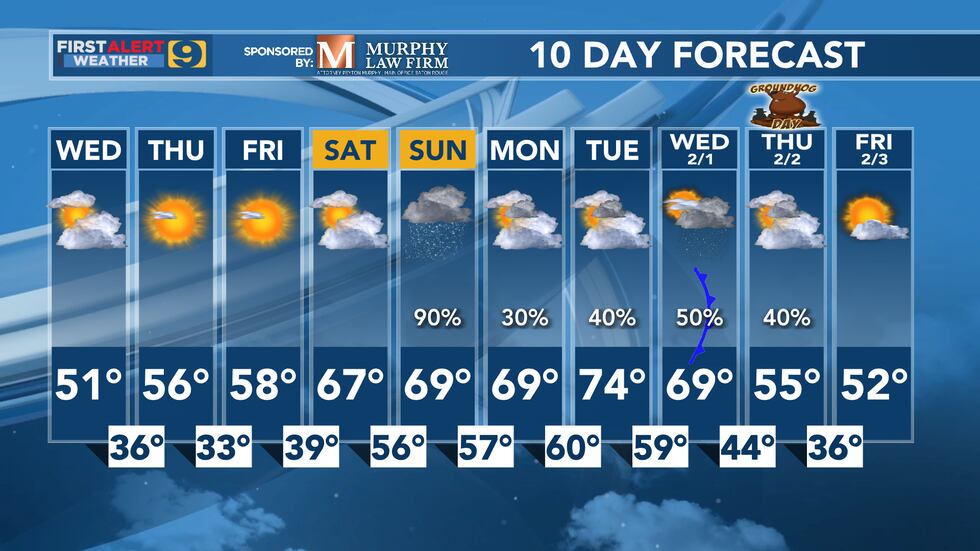 Click here to report a typo.
Copyright 2022 WAFB. All rights reserved.