No. 4 LSU wins 20th straight with dominant performance against Alabama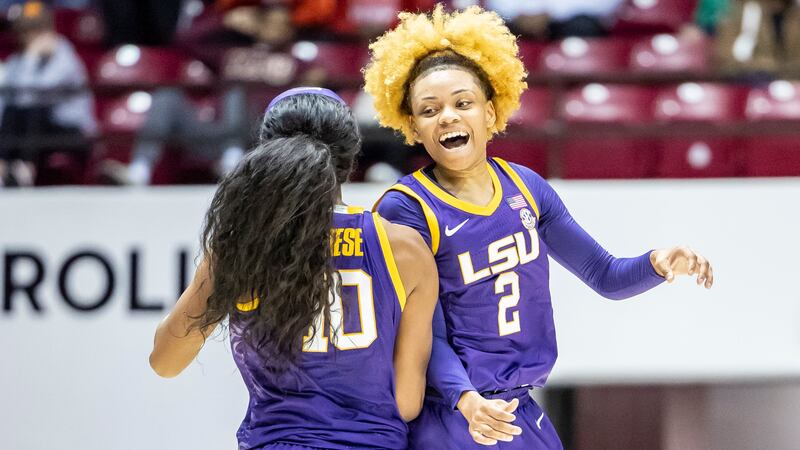 Published: Jan. 23, 2023 at 7:55 PM CST
TUSCALOOSA, Ala. (WAFB) - No. 4 LSU (20-0, 8-0) won its 20th straight game of the season in dominating fashion, as the Tigers took care of Alabama (15-5, 4-3 SEC), 89-51.
In the win Angel Reese recorded her 20th straight double-double, breaking Sylvia Fowles' record of 19.
The Tigers held the Crimson Tide to a season-low 51 points in the win.
Jasmine Carson led the way for the Tigers with 20 points, including shooting 4-of-8 from behind the arc. She was one of four Tigers to score in double digits.
Reese finished the game with 14 points and 14 rebounds. LaDaziah Williams added 17 points and 10 rebounds, while Alexis Morris also scored 17 points to go along with seven assists.
LSU shot 48.6% from the floor and was 8-of-18 from deep.
The Tigers will have a tough task on Jan. 30 as they host Tennessee, which is one of three undefeated teams in the SEC.
Click here to report a typo.
Copyright 2022 WAFB. All rights reserved.