I-TEAM: Lawyers want grand jury, upgraded charges in Madison Brooks case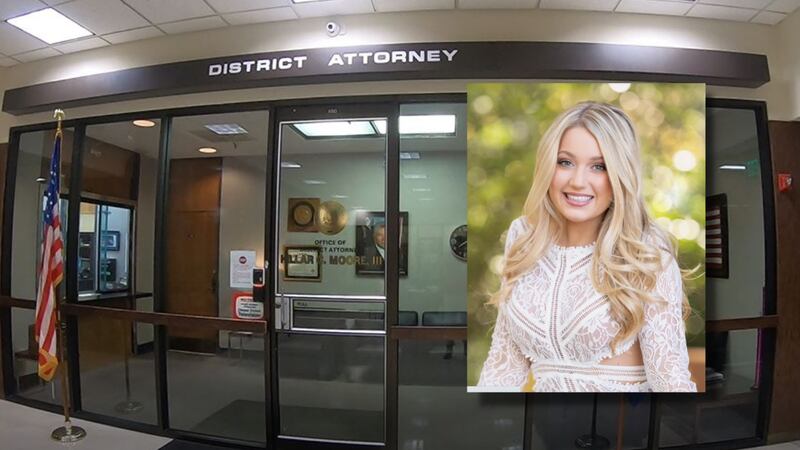 Published: Jan. 24, 2023 at 3:32 PM CST
BATON ROUGE, La. (WAFB) - Prosecutors will seek upgraded first-degree rape charges against men arrested after an alleged sexual encounter with an LSU student before her death hours later. Stuart Theriot, a felony prosecutor for the East Baton Rouge District Attorney's Office, revealed that information in bond hearings for the three men Tuesday, Jan. 24. He also added he plans to convene a grand jury in the case.
The suspects include Kaivon Deondre Washington, 18, who was charged with third-degree rape after allegedly having sex with the female student in the back of a car. Washington's friend, Everette Lee, 28, of Pine Grove, was charged as principle to third-degree rape and was allegedly in the front seat of the car at the time. The driver, Casen Carver, 18, of Denham Springs, was also charged with principle to third-degree rape.
19th Judicial District Judge Brad Myers says prior to setting bond, he viewed video filmed by one of the suspects. He noted the video showed the suspects "callously" laughing as the young student slurred her words inside of the car, but does not show the assault. Myers says he also reviewed video from Reggie's bar near LSU which showed the student stumbling, falling over, and needing help standing prior to the sexual encounter.
Defense lawyers hoped the videos would prove that the sexual encounter was consensual. Instead, Myers said the video combined by statements investigators say they obtained from Carver about the student's behavior at the time was enough to convince him that a crime had occurred.
"The evidence to me is clear," said Myers.
A hearing for the fourth suspect, a juvenile charged with first-degree rape, was pushed back to February. Theriot did not say how soon prosecutors plan to move forward with their request against the three suspects.
Click here to report a typo.
Copyright 2022 WAFB. All rights reserved.