CRIME STOPPERS: Police need help identifying T-Mobile robbers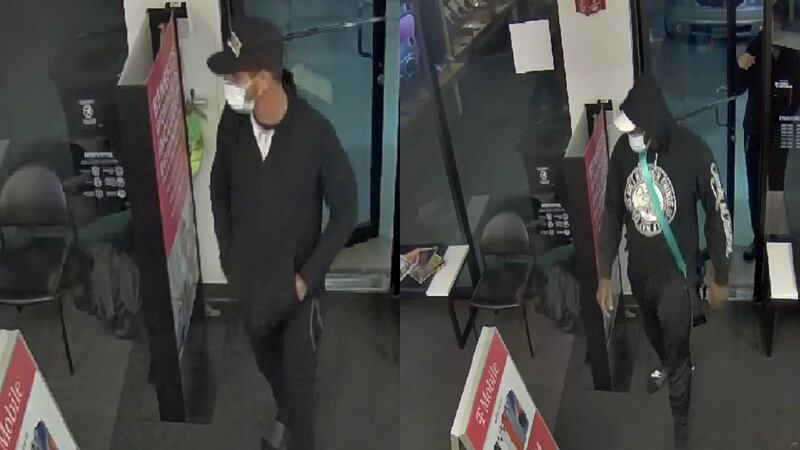 Published: Jan. 24, 2023 at 3:51 PM CST
|
Updated: Jan. 24, 2023 at 4:05 PM CST
BATON ROUGE, La. (WAFB) - The Baton Rouge Police Department is asking for the public's help in identifying armed robbers in connection to a robbery of a T-Mobile store off of Airline Hwy.
According to BRPD, on Friday, Jan. 20 around 7:30 p.m., two robbers armed with guns and box cutters entered the T-Mobile store on Airline Highway near Old Hammond Highway.
The robbers cut cables to multiple demo iPhones and an iPad to remove them from their displays and then fled the store with the devices, police said.
They left the area in an unknown vehicle, police added.
The individual in the white hat is believed to be responsible for similar armed robberies in Livingston Parish, according to police.
RELATED: Police searching for armed robber of Denham Springs cell phone store
If you can identify these individuals, contact Crime Stoppers at 344-STOP (7867).
You will remain completely anonymous and could be eligible for a cash reward!
Click here to report a typo.
Copyright 2022 WAFB. All rights reserved.