Actor Adam Devine named to reign as Bacchus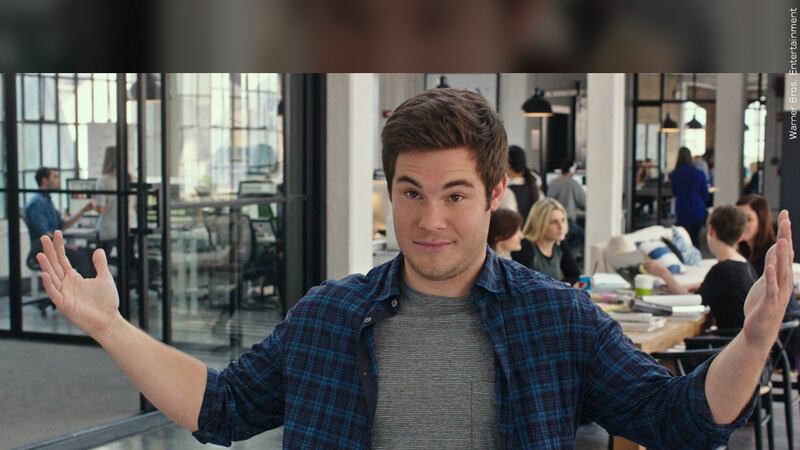 Published: Jan. 23, 2023 at 3:51 PM CST
NEW ORLEANS (WVUE) - Comedic actor Adam Devine will reign as Bacchus LIV, the Krewe of Bacchus captain Clark Brennan announced Monday (Jan. 23).
Devine, one of the stars and creators of the former Comedy Central television series "Workaholics," will lead the Bacchus parade on the Uptown New Orleans route on Sunday, Feb. 19.
Devine, 39, also is known for playing the character Bumper in the musical films "Pitch Perfect" and "Pitch Perfect 2," and for a co-starring role in the HBO series "The Righteous Gemstones," starring John Goodman.
Devine, a native of Waterloo, Iowa, spent extensive time in New Orleans in 2014. He filmed 10 episodes of "Adam Devine's House Party" at Bamboula's on Frenchmen Street. It was the second of three seasons for the series in which Devine hosted and showcased stand-up comedians under the premise of a house party setting.
In 2021, Devine married a Houma girl, actress Chloe Bridges.
The theme of Bacchus' 54th parade is "Throw Me Something, Mister!" The parade will include 21 themed floats and specialty throws including branded socks, kitchen items, light-up baseball bats, flip flops and charging cords. The parade will include 32 "super floats" overall.
Devine joins a list of celebrity Bacchus monarchs that includes Drew Brees, Will Farrell, John C. Reilly, Jean-Claude Van Damme, Nicolas Cage and Anthony Mackie. Actor Josh Duhamel reigned as Bacchus in 2022.
The krewe previously announced The Beach Boys would perform at the Bacchus Rendezvous.
See a spelling or grammar error in our story? Click Here to report it. Please include the headline.
Copyright 2023 WVUE. All rights reserved.