Staying nice today with a few showers possible on Saturday
Published: Dec. 16, 2022 at 4:24 AM CST
|
Updated: Dec. 16, 2022 at 10:30 PM CST
BATON ROUGE, La. (WAFB) - Plenty of sunshine can be expected again today, although we will start to see some clouds move in from the west late this afternoon and into the evening. Highs will be right around mid-December norms, topping out in the mid 60s.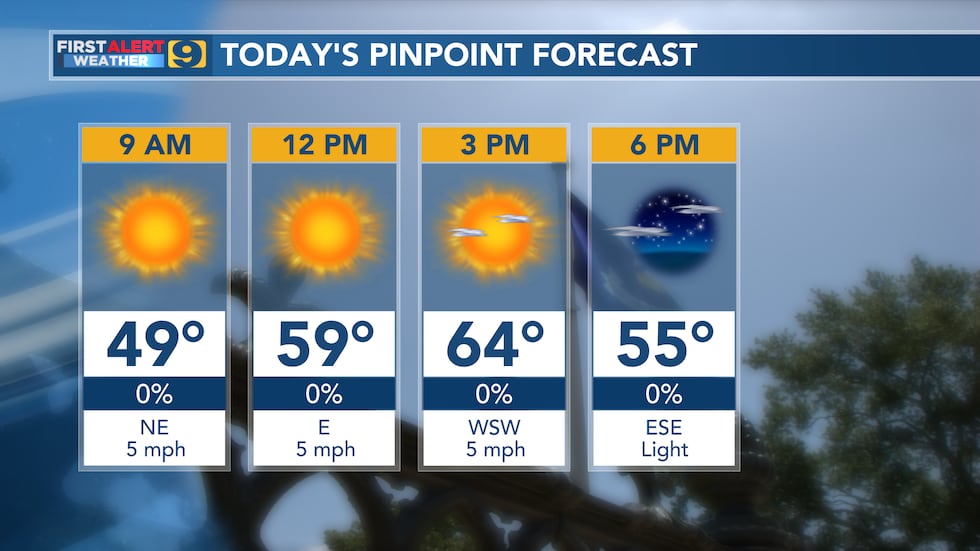 Weekend Outlook
A quick-moving upper air disturbance will at minimum give us mainly overcast skies on Saturday and could generate a few, mainly light showers. For now, I've got rain chances posted around 30%, with the clouds and showers helping to keep highs in the low 50s.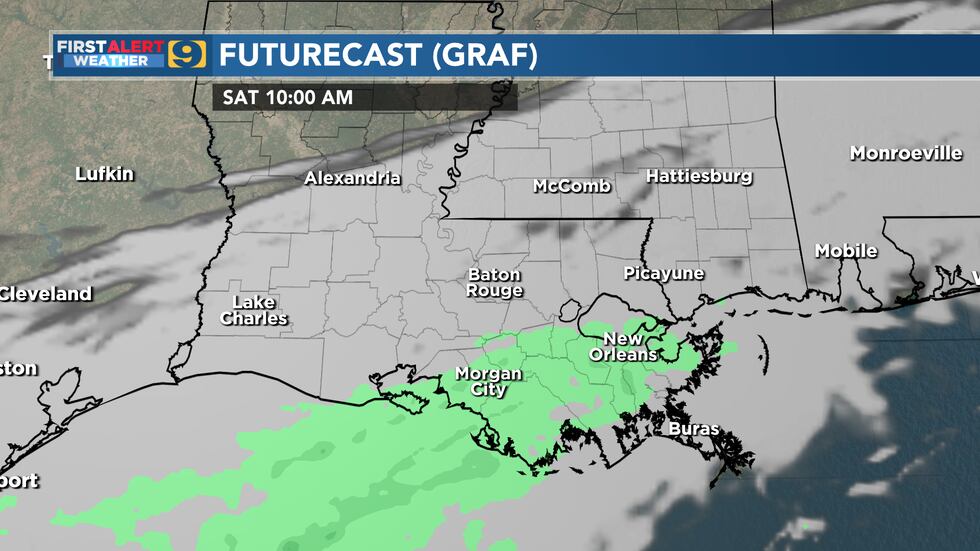 Weather briefly improves on Sunday in the wake of that disturbance, although a light freeze appears possible near and north of the interstates to start the day. Otherwise, look for mostly sunny to partly cloudy skies, with highs only reaching the mid 50s.
Rain Early Next Week
Good rain chances look as though they will return from late Monday into at least Tuesday morning as low pressure moves through the Gulf of Mexico.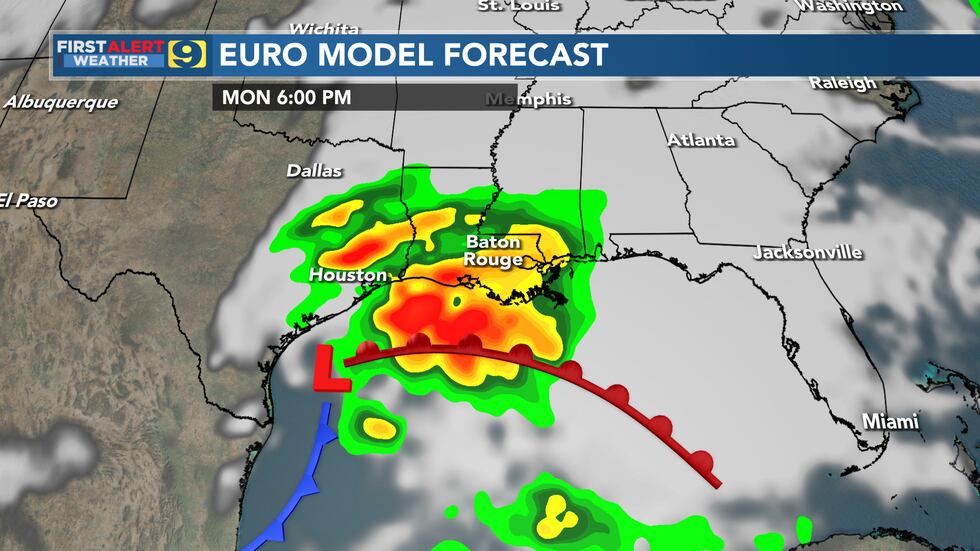 No severe weather is expected, but a decent soaking appears possible, with the Weather Prediction Center indicating much of our area could see anywhere from 1.00″ to 1.75″ of rainfall.
Big Chill for Christmas?
Extended guidance continues to point toward even colder weather arriving just in time for Christmas weekend. A strong cold front likely slides through next Thursday, ushering in the big chill. Morning lows in the 20s look quite possible, with afternoon highs only in the 40s for Christmas weekend. We'll likely have to fine tune the temperatures in the days ahead as we get a better hold on just how cold it might get.
Click here to report a typo.
Copyright 2022 WAFB. All rights reserved.