Continued fog threat; storm threat by middle of next week
Published: Dec. 8, 2022 at 4:25 AM CST
|
Updated: Dec. 8, 2022 at 10:32 PM CST
BATON ROUGE, La. (WAFB) - The biggest weather issue for the rest of the week will remain areas of fog overnight into the early morning hours.
Expect pockets of dense fog again Friday morning and possibly even Saturday morning too. Skies will stay partly cloudy through the end of the work/school week allowing afternoon temperatures to peak in the low to mid 80°s. These warmer-than-normal temperatures will last until our next major cold front arrives during the middle of next week.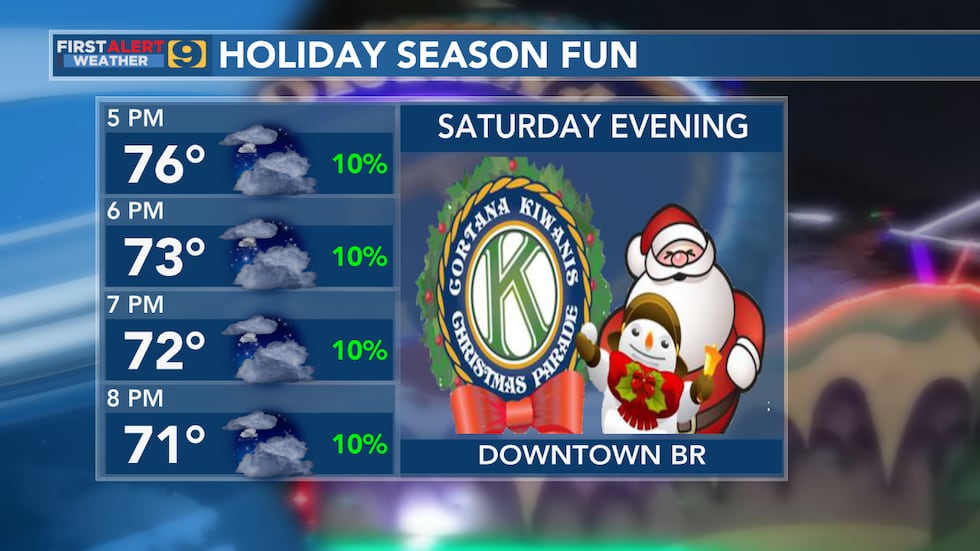 A weaker cold front will try and push into the local area Sunday. This system will produce sct'd to numerous showers and t-storms. Severe weather is not expected to be an issue. The majority of the rain could occur during the mid to late morning hours based on current medium-range weather modeling. Rain amounts will be manageable with 0.5″ or less for most.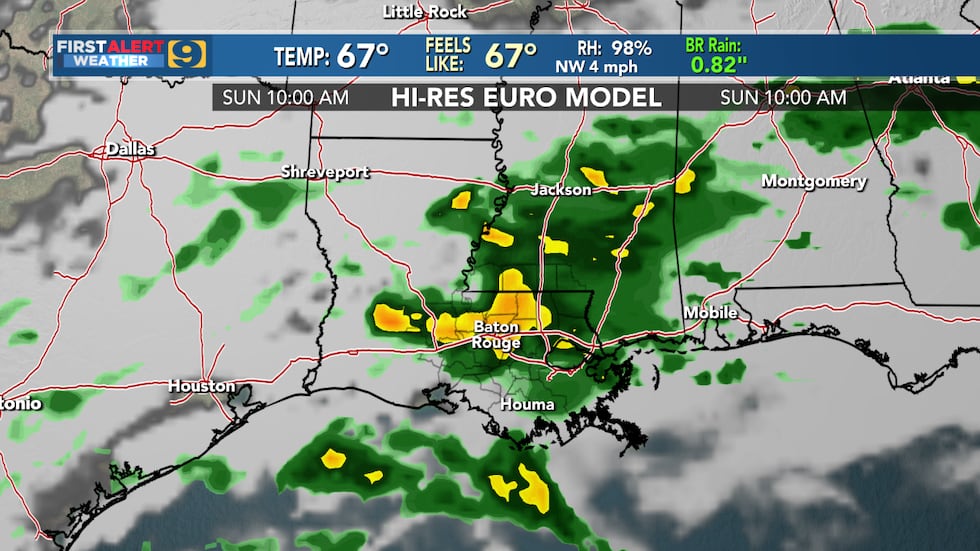 A stronger cold front will arrive Tuesday into Wednesday. This storm system will have more energy with it and does yield a severe weather threat. The local area is under a Slight Risk (2 out of 5) for severe weather. We can't get very specific with timing threats due to model disagreement. Long-range models do suggest a threat for all modes of severe weather (wind, hail, tornado).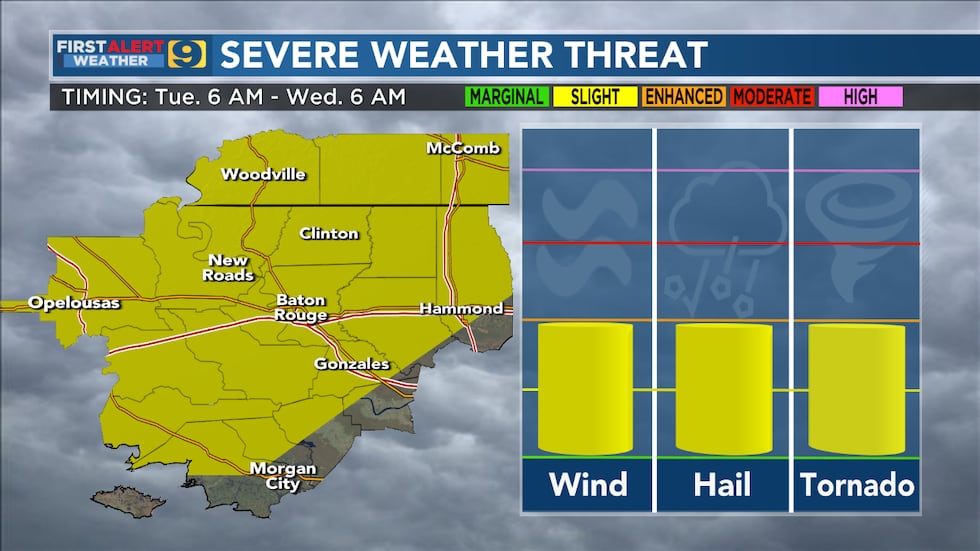 The European Model suggests a possible overnight threat Tuesday PM into Wednesday AM while the GFS model shows a threat more into Wednesday. Rain amounts look manageable as rains should move through somewhat quickly. The GFS is wetter overall with some areas of 2″+.
The cold front will pass sometime Wednesday and the rest of next week will be trending colder. Temperatures will be dipping below normal by Friday and Saturday of next week.
Click here to report a typo.
Copyright 2022 WAFB. All rights reserved.