Areas of AM fog for much of the work week
Published: Dec. 4, 2022 at 6:30 AM CST
|
Updated: Dec. 4, 2022 at 11:07 PM CST
BATON ROUGE, La. (WAFB) - We have a very warm and moist air pattern in place across the local area.
This will translate to above-normal temperatures of 15-20 degrees for both morning lows and afternoon highs for the work/school week. This will also cause areas of fog just about every morning.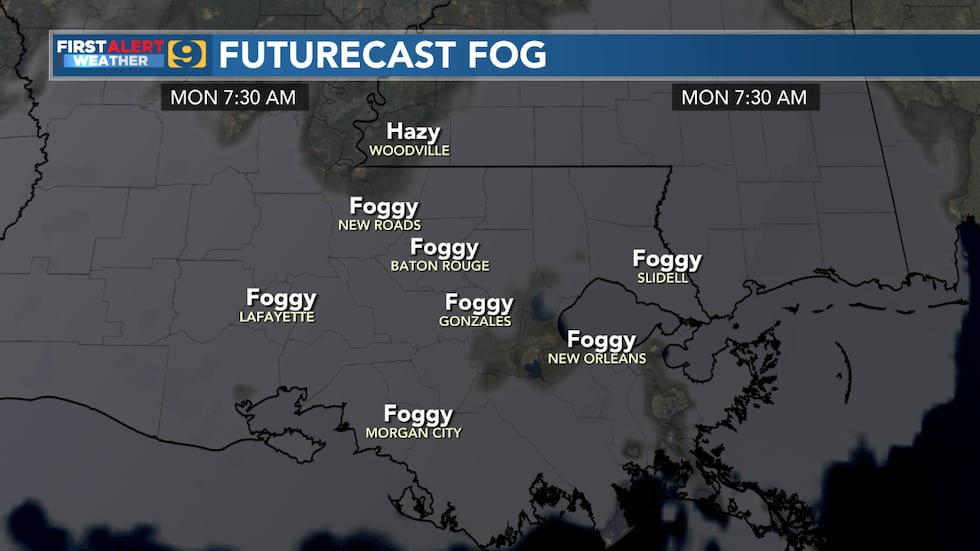 Widespread dense fog is not expected, but pockets will remain possible. Remember to use low-beam headlights and watch for kids at area bus stops.
High temperatures will reach the low 80°s Tuesday through Thursday. Remarkably, this is actually not recorded heat as records are in the mid to upper 80°s over the 3-day stretch. A minor cool-down will occur Friday as a weak cold front works into the area.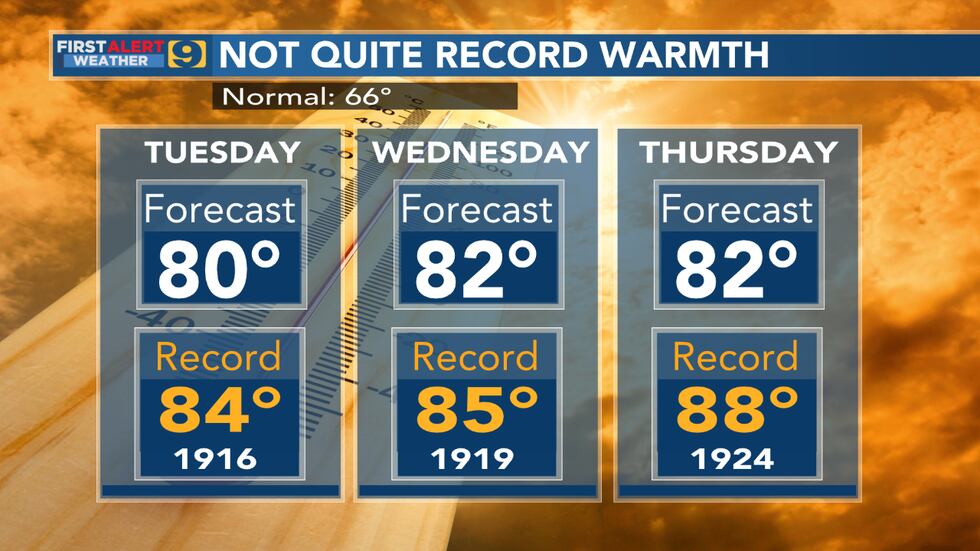 Rain chances will stay around 10-20% daily during the work/school week. It's unlikely you'll need an umbrella, but it might be good to have it nearby.
Into next weekend, the local weather pattern will begin to shift. An approaching storm system and cold front will work into the area on Sunday prompting an increase in showers and t-storms. The front won't fully clear until Monday morning keeping some lingering showers in the forecast.
Temperatures will take a more sizeable dip at the beginning of next week.
Click here to report a typo.
Copyright 2022 WAFB. All rights reserved.