Identity released of suspect shot by deputy after stabbing DOTD worker, authorities say
Published: Nov. 20, 2022 at 12:24 PM CST
|
Updated: Nov. 21, 2022 at 6:13 PM CST
PORT ALLEN, La. (WAFB) - Louisiana State Police are investigating an officer-involved shooting that happened on Sunday, Nov. 20.
According to authorities, the incident happened along I-10 West in the Port Allen area shortly after 12 p.m.
The initial investigation shows deputies were dispatched to an emergency call in reference to a person attacking a DOTD MAP unit employee.
A family member tells WAFB the victim is Darrell Guillory, 66. Louisiana State Police added the name of the suspect accused in the attack on Guillory is Ruben Ernesto Dorado, 31, of Miami, Florida.
Upon arrival, the deputy confronted the suspect who was 'actively attacking' Guillory, later resulting in deputies shooting Dorado, according to the West Baton Rouge Sheriff's Office.
The deputy chief coroner of West Baton Rouge Parish confirmed that Guillory and Dorado were both transported to a hospital where they later died. The deputy chief coroner said the cause of death for Guillory was multiple stab wounds.
Authorities say they believe Guillory was assisting Dorado before the stabbing occurred. According to the West Baton Rouge Parish Sheriff's Office, Guillory noticed a white, stalled vehicle near the side of the highway and stopped to help when the incident unfolded.
"He was doing his job, he did it well and he was committed to it. It's just really frustrating, this is one of the most unexplainable fatalities on our highway system, the worst I have seen in my ten years as secretary to be quite honest with you," says Dr. Shawn Wilson, secretary of DOTD.
Guillory worked closely with law enforcement on the West Side, aiding West Baton Rouge Sheriff's deputies whenever there was a crash or a roadside emergency. They say they will miss him terribly.
"He didn't have a badge pinned to his chest or a gun on his side. He was still one of us, he was out there helping out, trying to do whatever he could to help the general public, and this tragic event happens," says Lt. Ken Albarex, the traffic supervisor for the WBR Sheriff's Office.
"The investigation remains ongoing with further information to be released in coordination with the West Baton Rouge Parish District Attorney's Office at the appropriate time," said Lousiana State Police.
"This is very shocking for our family. He was an amazing man! Sweetest, kindest soul. Always willing to help anyone," said Brooke Barras, who was Guillory's niece. "He adored his wife and she is devastated right now."
Guillory was a retired Baton Rouge Police officer as well, a spokesperson with the agency tells WAFB.
RELATED STORY: Family and friends remember DOTD worker killed in attack on I-10
Friends said Guillory ate at the Cash's Diner in Port Allen nearly every morning. The diner has a memorial set up in his honor. Waitresses tell WAFB that for breakfast Guillory always had two eggs over medium, hash browns, toast, and a cup of milk. For lunch, Guillory would get a hamburger with no onions and Sprite.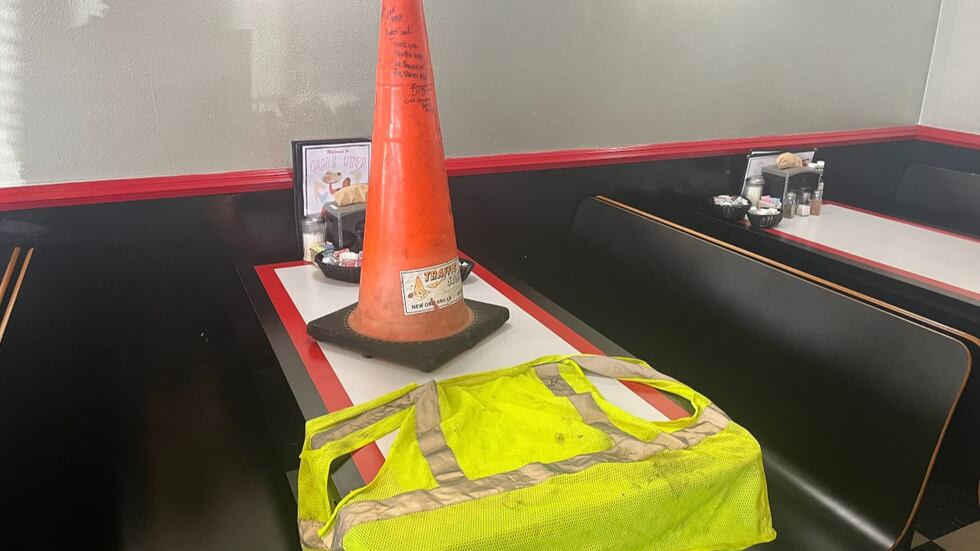 Employees at Cash's Diner joked with Guillory all the time, they said he always had a story to tell and they called him "Mr. DOTD." One of the waitresses says, "Mr. Darrell was probably one of the sweetest men that I have ever met. He always came in the diner with the biggest smile and he always had the biggest dimples. He wanted to make sure that nobody ever had a bad day. I drive back and forth up here to work and I passed the accident on the side of the road, and I was completely unaware that that's what that was. I just got his very heavy feeling, felt like something was sitting on my shoulder more say."
The following is a release from DOTD Secretary Shawn Wilson:
"The entire DOTD family extends our thoughts and prayers on the passing of a member of our Motorist Assistance Patrol. Our Motorist Assistance Patrol staff put their life on the line every day in an effort to assist citizens in need.
In the days ahead, DOTD asks for your prayers and support for all those affected by today's incident.
This is an active state police investigation."
Click here to report a typo.
Copyright 2022 WAFB. All rights reserved.