La. man sentenced to 45 years after pleading guilty to targeting gay men to dismember them, use body parts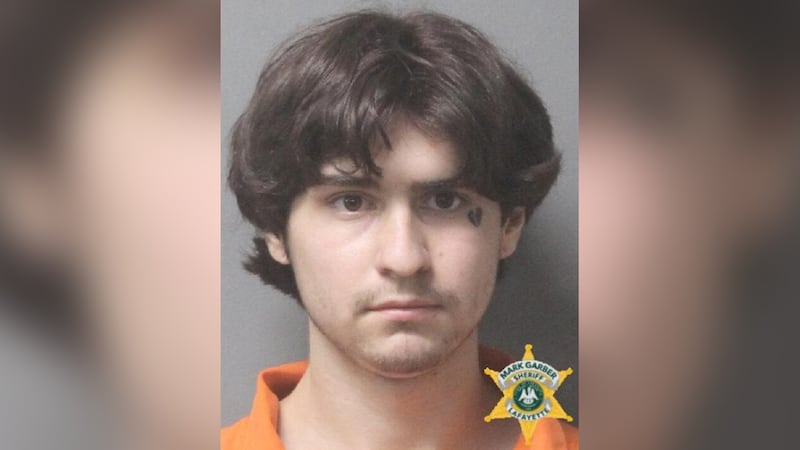 Published: Sep. 29, 2022 at 7:28 PM CDT
|
Updated: Jan. 25, 2023 at 7:24 PM CST
LAFAYETTE, La. (WAFB) - A Louisiana man was sentenced to 45 years in prison after pleading guilty to one count of kidnapping for his role in a scheme to murder gay men.
In 2020, Chance Seneca of Lafayette allegedly used a dating app called Grinder to target gay and bisexual men. At the time, detectives learned Seneca allegedly planned to dismember at least one man he met through the app and use that man's body parts for disturbing purposes.
Federal officials said Thursday, Sept. 29, 2022, that Seneca also planned to continue finding and killing victims until he was caught or killed.
"The facts of this case are truly shocking, and the defendant's decision to specifically target gay men is a disturbing reminder of the unique prejudices and dangers facing the LGBTQ+ community today," said Assistant U.S. Attorney General Kristen Clarke.
In one incident Seneca allegedly sent an 18-year-old to the hospital in critical condition after stabbing him in the neck.
That teen told media outlets that he "suffered from strangulation that popped nearly every blood vessel in his face, six stab wounds to the neck, blunt force trauma to his head, and cuts so deep to his wrists that his hands were nearly sawed off."
"Seneca acknowledged that he kidnapped and attempted to murder [the victim] in order to satisfy a compulsive murder-fantasy," a Justice Department official wrote when announcing the sentence Wednesday, Jan. 25.
"Seneca had become fixated with the idea of killing gay men, and this fascination led him to spend months designing a murder-kidnapping scheme that mirrored the murders of gay men committed by the notorious serial killer Jeffrey Dahmer. Seneca intentionally targeted gay men, as Dahmer had done," the official added.
Click here to report a typo.
Copyright 2022 WAFB. All rights reserved.