Tropics heating up but Louisiana looks to stay quiet
Published: Sep. 23, 2022 at 4:26 AM CDT
|
Updated: Sep. 23, 2022 at 10:25 PM CDT
BATON ROUGE, La. (WAFB) - Even though we have multiple named storms in the Atlantic basin, none of them appear to be a threat for the Louisiana area.
Tropical Storm Hermine formed from Tropical Depression No. 10 during the afternoon and then Tropical Depression No. 9 later strengthened to Tropical Storm Ian in the Caribbean.
Ian is expected to become a major hurricane at category three strength and make a Florida landfall in the middle of next week.
Locally, we will have a hot and mainly dry weekend, but the good news is that a cold front will move through Monday.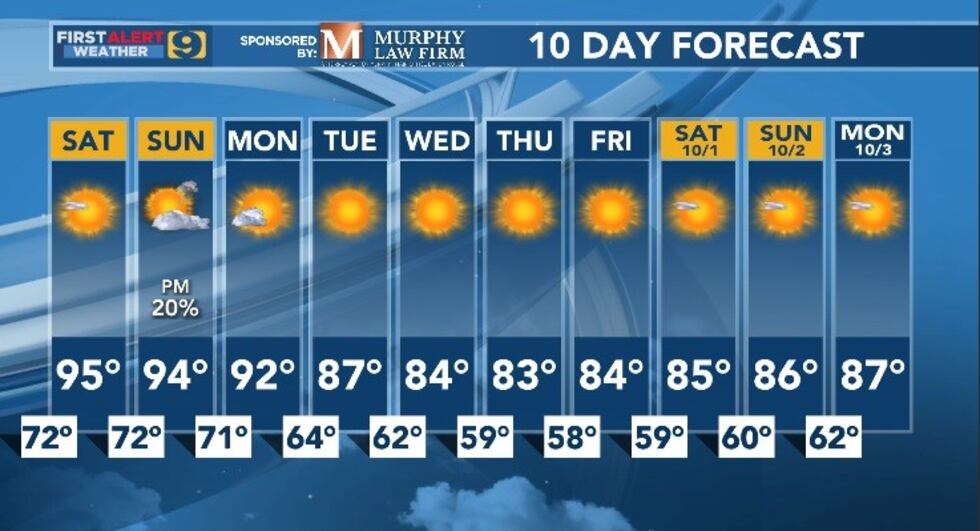 Expect highs in the mid-90s both Saturday and Sunday, then dropping to the low-90s Monday, before dropping behind the front.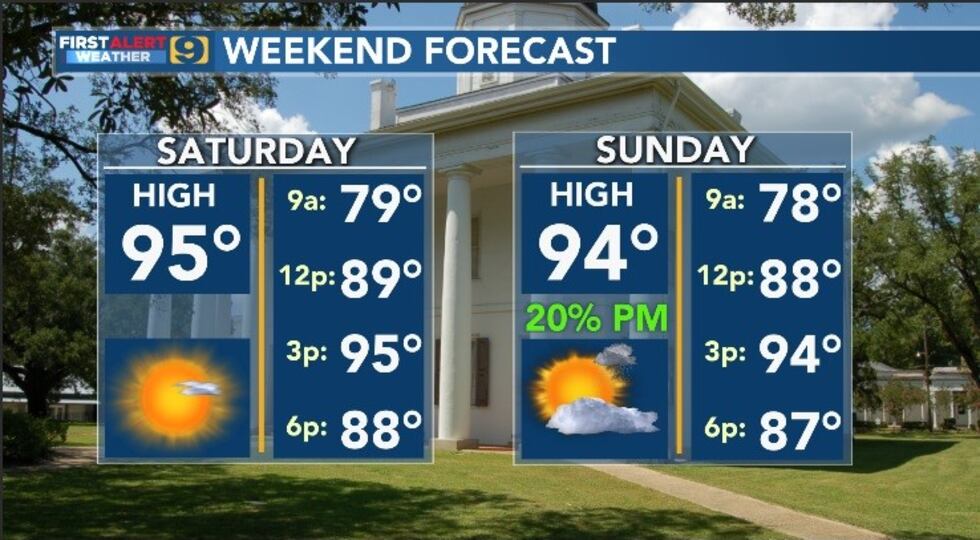 Tuesday through Friday of next week look sunny, nice, and much more fall-like with highs only in the mid-80s, and lows in the low-60s, even a few upper 50s possible in the Baton Rouge area.
Click here to report a typo.
Copyright 2022 WAFB. All rights reserved.