LSU student identified as victim of deadly shooting near downtown BR
Published: Sep. 16, 2022 at 4:22 AM CDT
|
Updated: Sep. 19, 2022 at 5:24 AM CDT
BATON ROUGE, La. (WAFB) - An LSU student was found dead inside her bullet-riddled car on the edge of downtown Baton Rouge early Friday morning, Sept. 16, police said.
Allison Rice, 21, of Geismar, was found in her car near the railroad tracks on Government Street close to Eddie Robinson Drive, the Baton Rouge Police Department confirmed.
At least "five or six" bullets were fired into the student's vehicle, a source familiar with the case told WAFB. She was alone in the vehicle when police arrived.
Officials with the East Baton Rouge Parish Coroner's Office told WAFB, Rice died from multiple gunshot wounds and have ruled her death a homicide.
Investigators said it is possible Rice was stopped on Government Street waiting for a train to pass. However, a train was not present when police arrived.
Investigators added that prior to the shooting, Rice had been with friends at an establishment in the Mid City area of Baton Rouge. Rice was a senior at LSU majoring in marketing.
LSU issued the following statement on Rice's death:
Rice was a 2019 graduate of Dutchtown High School where she was on the homecoming court.
"Me and Allie, we attended Dutchtown High School together," said Rataija Baptist, a Dutchtown High graduate. "She was an outgoing person all-around good girl."
"High spirit, talkative," added Baptist.
"I'm in shock that it's just close in home and everybody knows her and she's known around Geismer," explained Baptist.
Matthew Monceaux, principal of Dutchtown High School, released a statement on the former student's passing:
Rice worked at The Shed BBQ on Burbank Drive in Baton Rouge, along with her brothers Aaron and Dakota. Her father is one of the investors in the restaurant, a family friend said.
Luke Forstmann, the restaurant's owner, said he and Allie were just talking the other day about an internship she had lined up.
"She had just such an amazing, bright future, and everything was just on the up and up, and she was about to graduate," said Forstmann. "And it's just so senseless and devastating that someone as bright as her would be taken from us this early."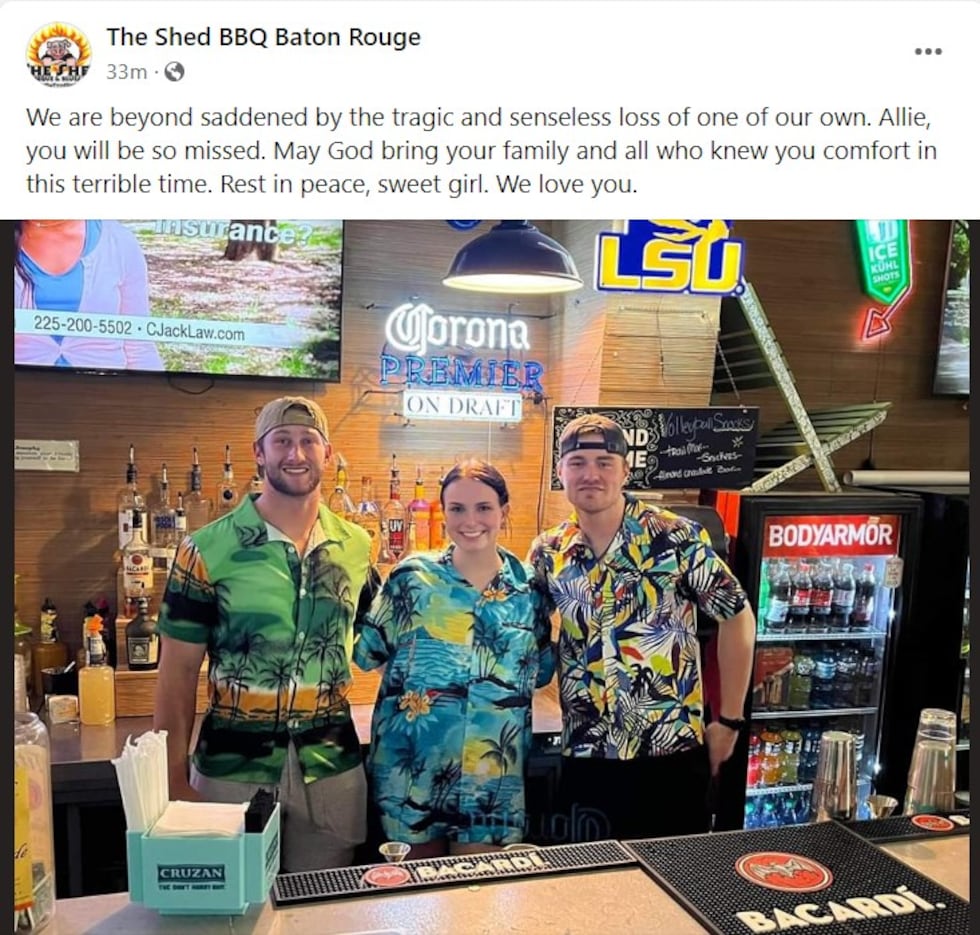 Mayor-President Sharon Weston Broome released the following statement:
Police have not yet identified a suspect and the motive is unknown at this time.
The investigation is ongoing.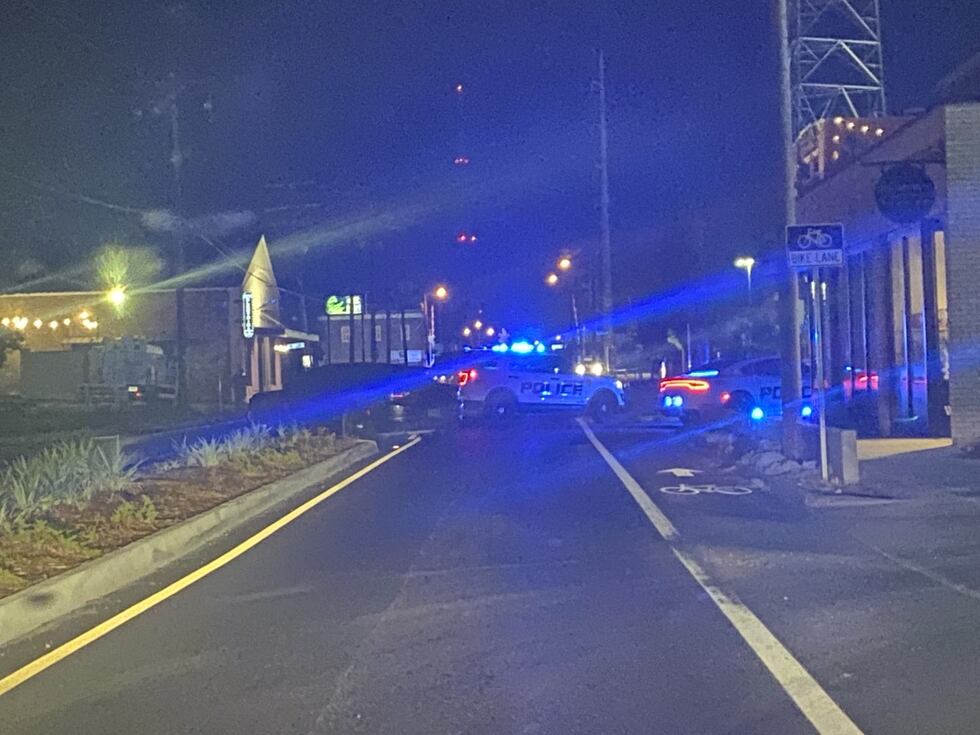 Officials with the East Baton Rouge Parish Coroner's Office are ruling Allie Rice's death a homicide, saying she died from multiple gunshot wounds.
The Baton Rouge community still has a lot of questions, and some may now be uneasy about potentially stopping at that same location, where Rice was shot and killed Friday.
Officials with the Baton Rouge Police Department say if you are uneasy about what happened, there are alternate routes.
One of the detours you can take is by turning around on Government Street, turning left on S. 19th Street near Dufrocq Elementary School, then making a left on North Blvd., then turning left on East Blvd.
A gathering for Allie will be held at the Ourso Funeral Home, 13533 Airline Hwy, Gonzales, La., from 5 p.m. until 8 p.m., on Tuesday, September 20.
Visitation will resume at the St. John the Evangelist Catholic Church located at 15208 Hwy. 73 in Prairieville, La., on Wednesday, September 21 at 10 a.m., until Mass of Christian Burial at 11:30 a.m.
She will be laid to rest at Hope Haven Garden of Memory Cemetery in Prairieville, La.
Police have not identified a suspect or a motive behind the LSU student's killing.
If you have any information regarding this case please contact Crime Stoppers at 344-STOP.
Click here to report a typo.
Copyright 2022 WAFB. All rights reserved.