Weather pattern remains unsettled through workweek into weekend
Published: Jun. 28, 2022 at 6:09 AM CDT
|
Updated: Jun. 28, 2022 at 9:36 PM CDT
BATON ROUGE, La. (WAFB) - Expect scattered-to-numerous mainly-afternoon showers and t-storms right through the July 4th weekend. We also continue to watch a tropical disturbance in the western Gulf.
Expect morning starts in a low to mid 70°s with afternoon highs in the upper 80°s to around 90° for the rest of the week and into the weekend.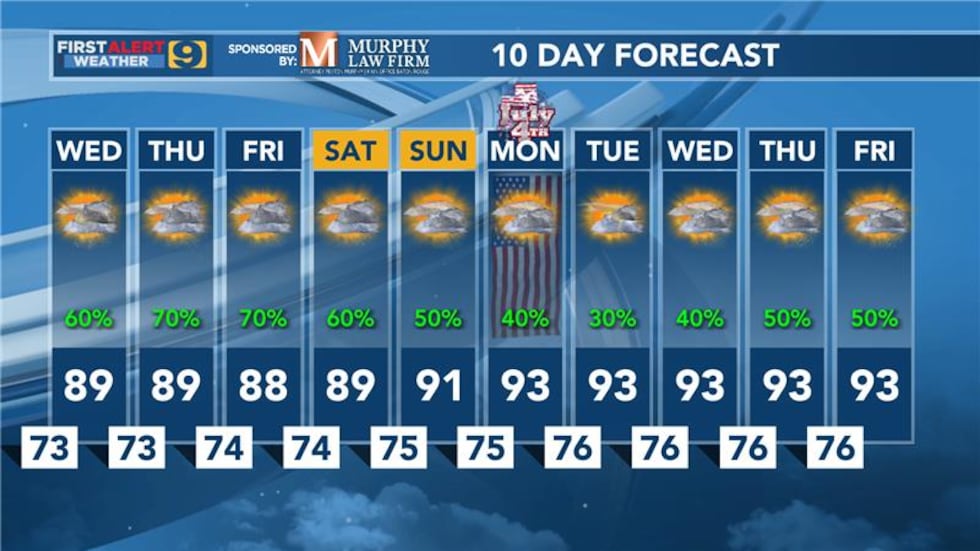 The current forecast calls for scattered-to-numerous showers and t-storms through the work week and the holiday weekend too, but confidence in that forecast is not particularly high. Much of the unsettled pattern over the next several days will be loosely linked to the Gulf disturbance and whether the broad circulation around that system will be sufficient to generate radar action over our area.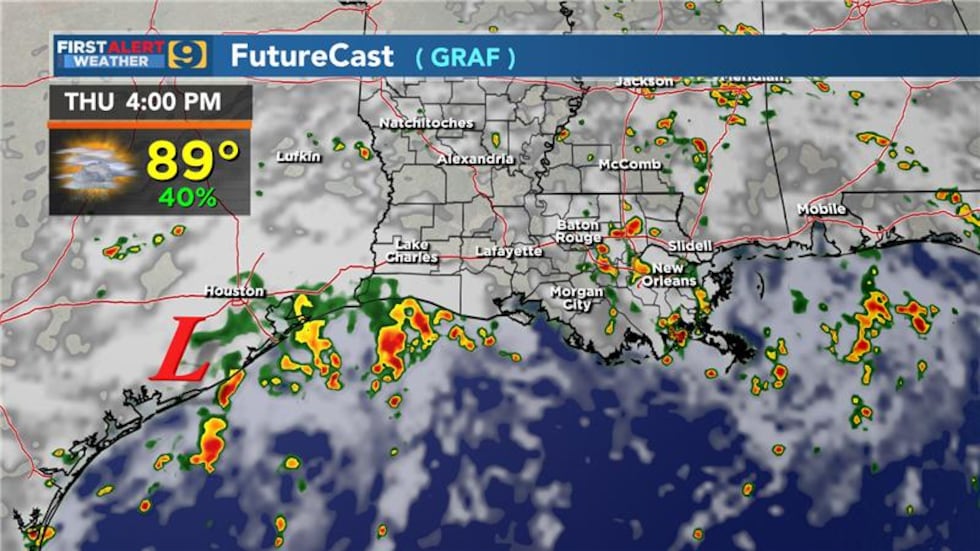 Heading into next week, the Storm Team expects a return to a more typical summertime pattern, with highs in the low 90°s and rain chances running 30% to 40% for most days. As for that disturbance in the western Gulf, the NHC has tagged it as Invest 95L, giving it a 40% chance of development before making landfall along the Texas Coast. Regardless of development, the guidance consensus has it turning northward and that could mean that it remains a potential rainmaker for Louisiana for the next several days.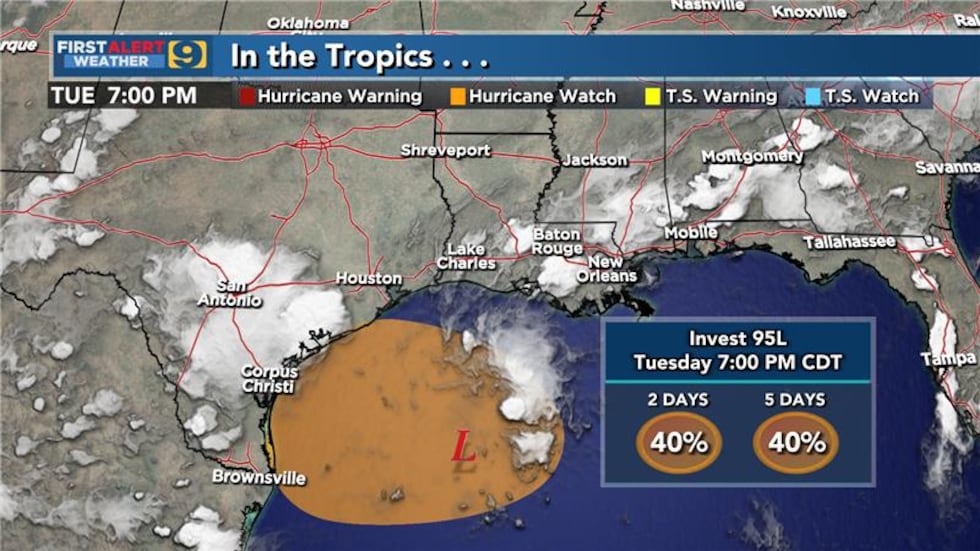 Elsewhere in the Atlantic, the NHC continues to monitor Potential Tropical Cyclone #2 (PTC #2) but has yet to find a sufficiently-defined circulation to upgrade the system to a tropical depression or tropical storm (Bonnie).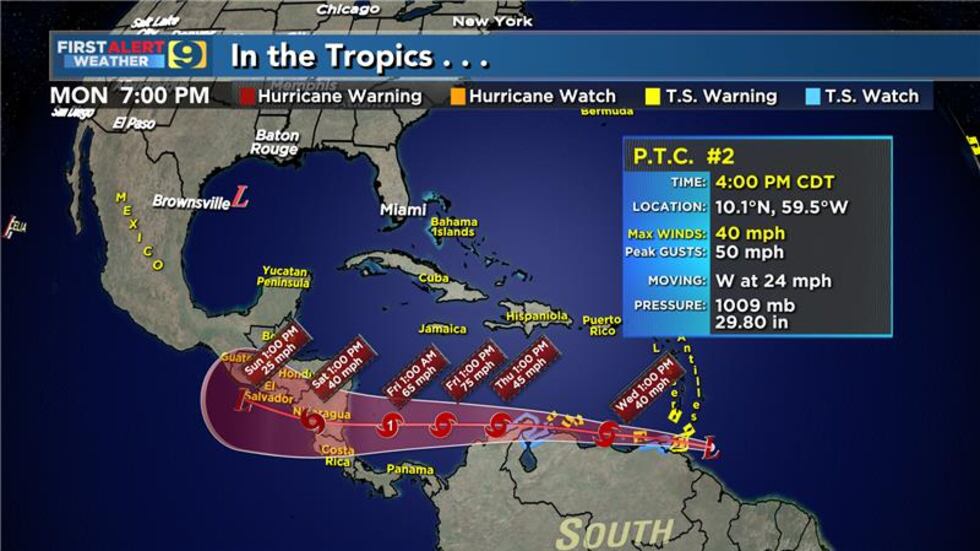 Lastly, the NHC is also watching a tropical wave in the central tropical Atlantic that appears to be headed towards the Lesser Antilles.
Click here to report a typo.
Copyright 2022 WAFB. All rights reserved.