OFFICIAL: LSU, Orgeron reach 'separation agreement' but Coach O to finish season
Published: Oct. 17, 2021 at 12:05 PM CDT
|
Updated: Oct. 17, 2021 at 7:32 PM CDT
BATON ROUGE, La. (WAFB) - The tenure for LSU head football coach Ed Orgeron is coming to an end in Baton Rouge but he will finish the season, according to a letter sent by athletic director Scott Woodward.
LSU will pay Orgeron his full buyout, $16.8 million, over the next four years. Orgeron will receive $5 million in December and two payments of $1 million each in 2022. The final payment is scheduled for 2025.
"I understand the winning expectation here at LSU and I felt that after the Kentucky game," said Orgeron.
Woodward said the search for the next head football coach starts "right now."
Coach O said he does not plan to coach next year.
"I plan to take some time off and spend time with my kids," he explained.
"I think I'm going to have enough money to buy me a hamburger every once in a while. I'm not going to tell y'all what Coco (Orgeron's mother) said. She wanted to make sure I got my money," he added about his coaching future and speaking with his family about the decision.
Ross Dellenger with Sports Illustrated was the first to report the news. He reported via Twitter on Sunday, Oct. 17, that the university and the coach had reached a "separation agreement."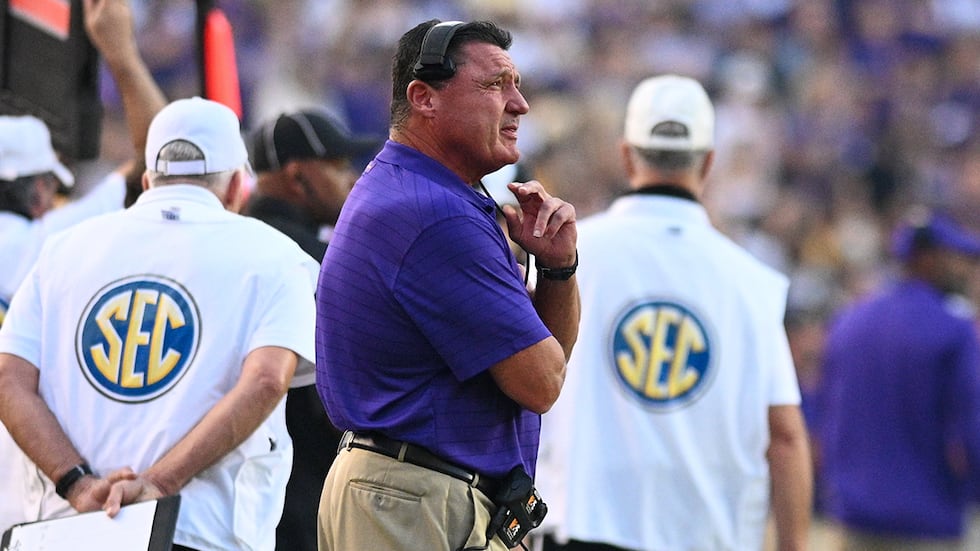 Pete Thamel with Yahoo Sports reported on Twitter what he was able to get from one of his sources.
Orgeron has struggled the past two seasons since winning a National Championship in 2019 after having arguably one of the best college football seasons of all time. Coach O had a Heisman Trophy-winning quarterback and a team that won numerous awards, breaking several records along the way.
Since winning the National Championship in 2019, Coach O's record is 9-8. Overall, he has a record of 49-17, including going 15-0 in '19. Outside of the 2019 season, Coach O has a 35-17 overall record and a 30-14 record in SEC play.
Coach O has been at the helm for the Tigers since 2016 when he took over as the interim head coach in place of former Tiger head coach Les Miles.
Click here to report a typo.
Copyright 2021 WAFB. All rights reserved.