LSU football employee files $50M lawsuit against board of supervisors, Les Miles, and others
Updated: Apr. 8, 2021 at 3:05 PM CDT
BATON ROUGE, La. (WAFB) - Sharon Lewis, LSU's associate athletic director of football recruiting, has filed a $50 million lawsuit against her current employer alleging years of harassment for attempting to report sexual misconduct allegations during her tenure at LSU.
Attorneys Larry English, Bridgett Brown, and Tammye Brown, who are representing Lewis, say their client filed a $50 million Title IX Retaliation and Civil Rico action in federal court against the LSU Board Of Supervisors; the University's Law Firm, Taylor Porter; former LSU head football coach Les Miles, and other LSU dignitaries.
An attorney representing LSU issued a response to Lewis' lawsuit on Thursday, April 8.
We are disappointed that a 20 year employee, who has received several promotions throughout her career and currently serves as Associate Athletic Director, is now filing a lawsuit against the university. Following the press conference by her counsel, we believe that this lawsuit is an attempt to take advantage of the situation for personal benefit. We intend to defend these claims vigorously and not let it distract us from our true goals of improving our university.



Peter Ginsberg, Miles' attorney, provided the following statement to WAFB on Wednesday, April 7 behalf of his client:
"This lawsuit is a work of fiction eight years in the making. The manner in which Ms. Lewis and her counsel have slowly rolled out this lawsuit is telling, culminating in her counsel holding a press conference rather than having the pleading speak for itself and pronouncing that the lawsuit is for "other women," implicitly acknowledging that the named plaintiff is a deeply flawed party without a valid claim. Les Miles has no liability in this matter, the accusations against him are false and meritless, and he will be responding by bringing his own claims addressing Ms. Lewis' malicious and false accusations."
The attorneys representing Lewis held a news conference about the lawsuit around 11 a.m. Wednesday, April 7 outside of the 19th Judicial District Court in downtown Baton Rouge. The lawsuit was filed in the Middle District of Louisiana federal court Thursday, April 8.
In the hours after the news conference, LSU's legal department sent a letter to state Senator Regina Barrow (D - Baton Rouge) that the university would not allow any employees to testify citing Lewis' pending lawsuit against the university.
"Members of the LSU Board of Supervisors, LSU Athletic Department, LSU Leadership and their law firm, Taylor Porter entered into a conspiracy to hide Les Miles' sexual harassment investigation from federal officials and the public and to retaliate against Ms. Lewis. Over the last eight (8) years, Ms. Lewis has stood up to to protect LSU female student workers and as a result has suffered unimaginable retaliation sanctioned by the LSU Board of Supervisors," Attorney Tammye Brown said.
RELATED STORIES:
The attorneys say additional claims will be filed in Louisiana's 19th Judicial District Court and the federal Equal Employment Opportunity Commission. Lewis claims she has endured years of retaliation from superiors and coworkers for trying to report incidents of sexual harassment.
Lewis' attorneys claim a memorandum written by LSU's law firm, Taylor Porter, on May 15, 2013, documents LSU and Porter entering into a conspiracy to cover up former head football coach Miles' alleged sexual harassment and Title IX investigations in violation of Federal and State Civil Rico Statutes.
"The Husch Blackwell Report (the Husch Report) documented how LSU orchestrated a retaliation against Ms Lewis, including the mental breakdown and ongoing mental trauma she suffered as a result. Once LSU could not hush Ms Lewis, they laid the groundwork for perpetual retaliation and hostility to render her embarrassed, isolated and invisible," the attorneys said.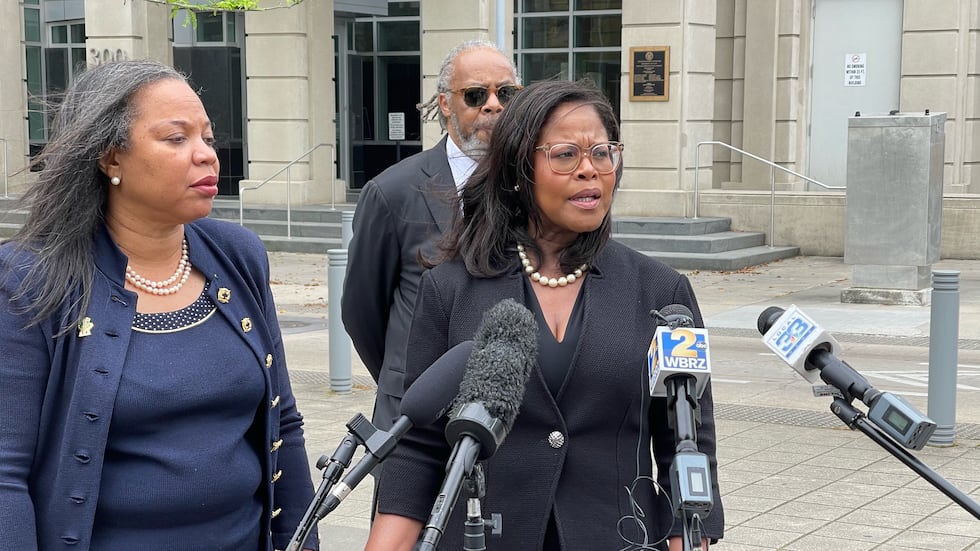 The announcement of the intention to file the lawsuits came on the same day the national newspaper USA TODAY published an exclusive interview with Lewis in which she alleged top LSU officials conspired to cover up sexual harassment allegations against former football coach Les Miles.
"At trial we intend to prove LSU acted more like a crime syndicate than the flagship university of our state when it intentionally set out to destroy the professional career of one of the most successful black women in NCAA sports," Attorney Bridgett Brown said.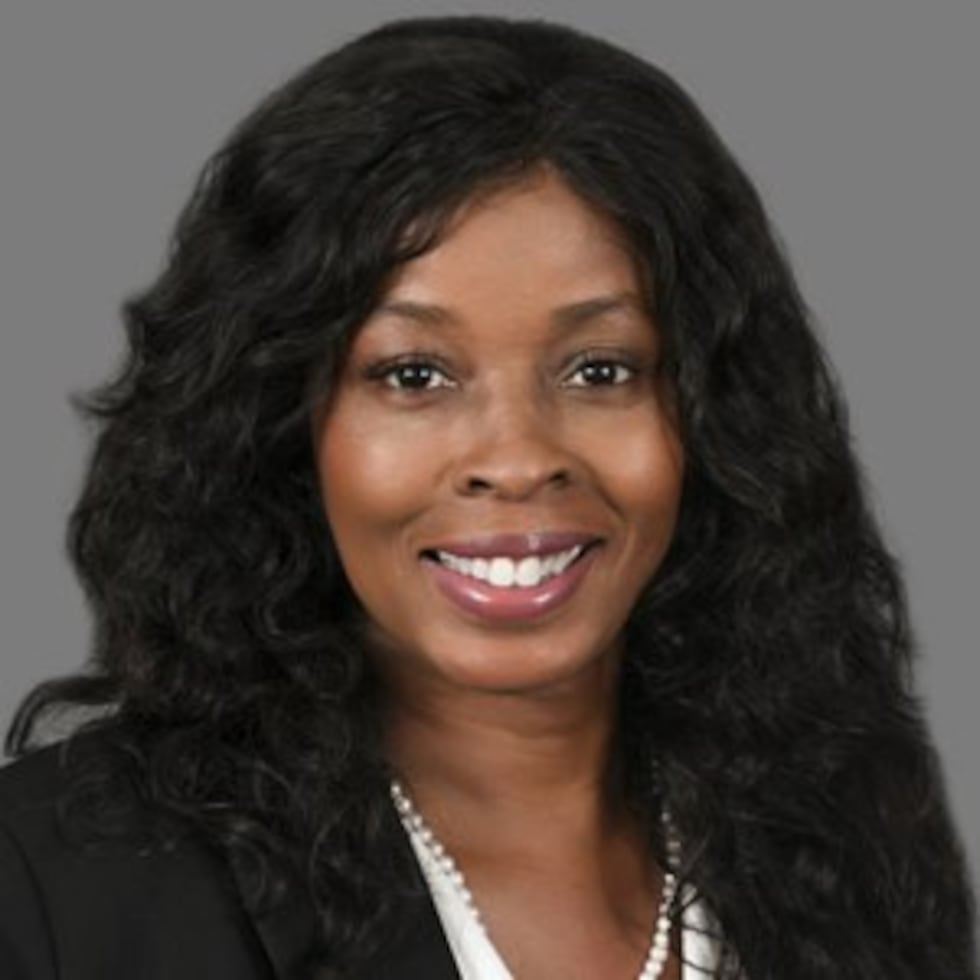 Lewis, who has worked at LSU for 20 years, alleges she was harassed by LSU officials, particularly by Miles, Executive Athletic Director Verge Ausberry, and Senior Associate Athletic Director Miriam Segar.
Ausberry and Segar were the only LSU employees disciplined by the university following Huch Blackwell's report on LSU's Title IX failures.
RELATED:
The associate athletic director of football recruiting also told the newspaper she filed Title IX complaints against Segar and Ausberry for failing to report Title IX complaints. Lewis claims nothing came from the reports she filed except retaliation from LSU officials.
Lewis told USA TODAY she asked Ausberry in fall 2020 why she had been denied several pay raises and promotions and why he had never stood up for her.
Lewis claims, Ausberry responded by saying:
"Because you turned me in."
In August 2020, Lewis was promoted by LSU from assistant athletic director to associate athletic director, which she says came without a pay increase.
In 2019, Ausberry's salary was doubled by LSU to more than $500,000 per year, the newspaper reports.
Lewis also described several alleged incidents of discriminatory behavior by Miles in the interview. She claims Miles told another coach he preferred blondes instead of brunettes working in his office. She claims the former coach made the comments while she was right next to him.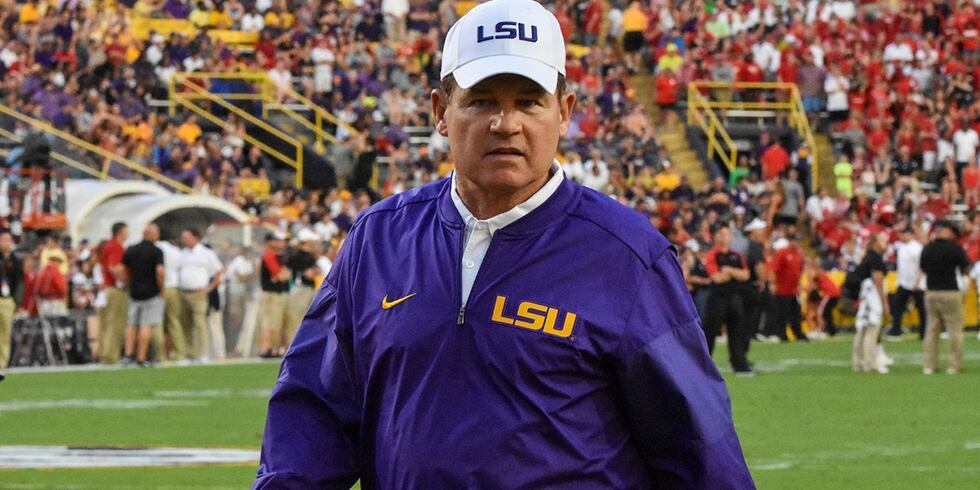 Miles also allegedly said of a blond woman who was hired, "Now she's the face of recruiting." She told the newspaper she perceived the coach's comment as racist.
In another incident, Miles went to her office and told Lewis her recruiting staff had "too many fat girls, Black girls, and ugly girls," and they "look like a bowling team," Lewis told USA TODAY.
RELATED:
Miles allegedly told Lewis ugly girls are "a.m. girls" who should only work in the office and that "blondes with big boobs" were "p.m." girls who should work at recruiting events where people could look at them, she claims.
In the lawsuit, Lewis claims Miles retaliated against her for reporting him and his retaliation against her became so bad she would hide under her desk when he was in the building.
Attorneys say in the lawsuit when Lewis reported the behavior to LSU's senior athletic officials she was told to "just leave."
Lewis told USA TODAY she has wanted to quit but she is motivated to stay because she loves LSU, the university she attended as a student-athlete.
"But the people-the people didn't do right, and didn't do what they were supposed to do in terms of protecting who we are as people, Lewis told the newspaper.
"They protected the brand," she said.
USA TODAY said LSU and Ausberry declined to comment on the story and Lewis did not immediately respond to USA TODAY's request for comment.
Click here to report a typo.
Copyright 2021 WAFB. All rights reserved.