COVID-19 Vaccine, Testing Locations
List will be updated as more vaccination events are scheduled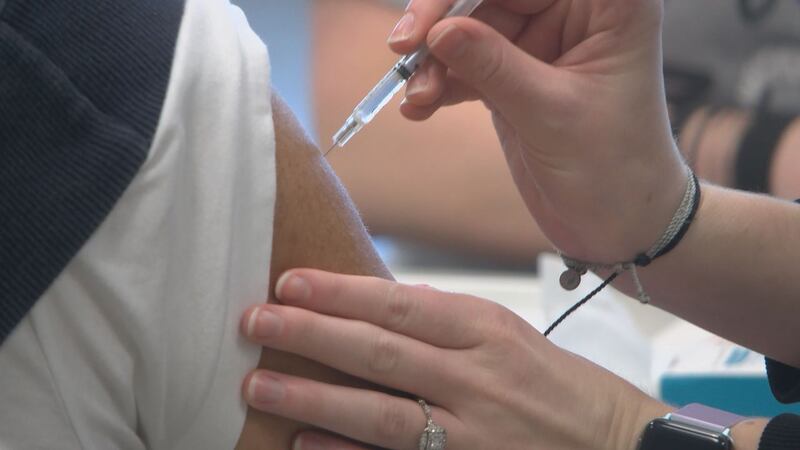 Updated: May. 20, 2021 at 1:15 PM CDT
BATON ROUGE, La. (WAFB) - More and more locations are receiving doses of the coronavirus vaccine and we want people to know where they can receive them.
VACCINE FINDER: Search for COVID-19 vaccine locations near you
Call 1-855-453-0774 if you need help scheduling an appointment. The hotline is part of the Bring Back Louisiana campaign.
Tuesdays through Saturdays, vaccines are available in Baton Rouge at Bon Carre from 10 a.m. to 6 p.m., Tiger Stadium from 10 a.m. to 4 p.m., and Mall of Louisiana from 11 a.m. to 6 p.m. No appointment needed.
On Monday, April 26, through Saturday, June 5, Ascension Parish will be providing Pfizer COVID-19 vaccinations at the Lamar-Dixon Expo Center in Gonzales. The free vaccinations will be offered during a six-week timeline, Mondays through Saturdays, until June 5. Vaccination hours will be 8 a.m. to 6 p.m. Everyone aged 16 years and older is eligible to receive this vaccine. "Walk ins" are welcome, but those wishing to preregister can do so online.
Beginning Tuesday, May 18, the Pfizer COVID-19 vaccine is being administered at the Lamar-Dixon Expo Center, at 9039 S. St. Landry Ave. in Gonzales. Vaccination times are Tuesdays through Saturdays from 10:00 am until 4:00 pm. Walk-ins are welcome, and no appointment is necessary. Vaccines are administered and coordinated by the Louisiana National Guard. This center is expected to be open through June 5.
On Saturday, May 22, vaccines are available at University Methodist Church (3350 Dalrymple Drive) from 10 a.m. to 3 p.m.
The Moderna vaccine is available at the Ascension Parish Health Unit, 1024 S. East Ascension Complex Blvd in Gonzales. Appointments are available by calling 225-450-1425.
RELATED: New initiative provides free rides for COVID-19 vaccines in East Baton Rouge Parish
The COVID-19 testing schedule for sites operated by the Louisiana Army National Guard (LANG) for the week of April 5-10 is listed below.
COVID-19 variants are circulating in Louisiana, including the more contagious U.K. variant, and all Louisianans need to take precautions to protect themselves and their loved ones.
Pre-registration for COVID-19 testing is encouraged by going to Health.QuestDiagnostics.com/STLOU. Testing is for ages 3 and older. There is no cost, and no identification is needed. Test results are available by calling 1-866-MYQUEST (1-866-697-8378), but note that wait times can be lengthy. Test results are also available through the Quest online portal or app.
If you are unable to make it to a LANG testing location, no-cost testing is available by appointment at select Walgreens locations through a partnership between Walgreens and the Department of Health. These locations offer testing 7 days a week to people ages 3 and older. Appointments are required; make yours at walgreens.com/covid19testing.
LSU Campus: Student Union Building
254 S. Stadium Drive
9 a.m.-4 p.m. Mon.-Fri.
Southern University: FG Clark Activity Center
801 Harding Blvd.
9 a.m.-4 p.m. Mon.-Fri.
I got the COVID-19 vaccine. What can I safely do?
FAQ: Vaccine being administered in Louisiana
Louisiana greatly expands vaccine eligibility
Herd immunity could be within reach this summer
FEMA to reimburse COVID-19 victims' funeral costs
Fully vaccinated people can gather without masks, CDC says
COVID-19 Tracker: Check out the latest on test results around the country
21 Winn Dixies Pharmacies across Louisiana are offering COVID-19 vaccines. In East Baton Rouge Parish, an appointment may be scheduled at Winn Dixie on Siegen Lane, Joor Road and Coursey Blvd. To schedule an appointment online CLICK HERE. In Ascension Parish, Winn Dixie located on Airline Highway is administering doses of the vaccine. CLICK HERE for more information.
Click here to report a typo.
Copyright 2021 WAFB. All rights reserved.