WARRICK DUNN FINALIST: Gage Larvadain - Riverside QB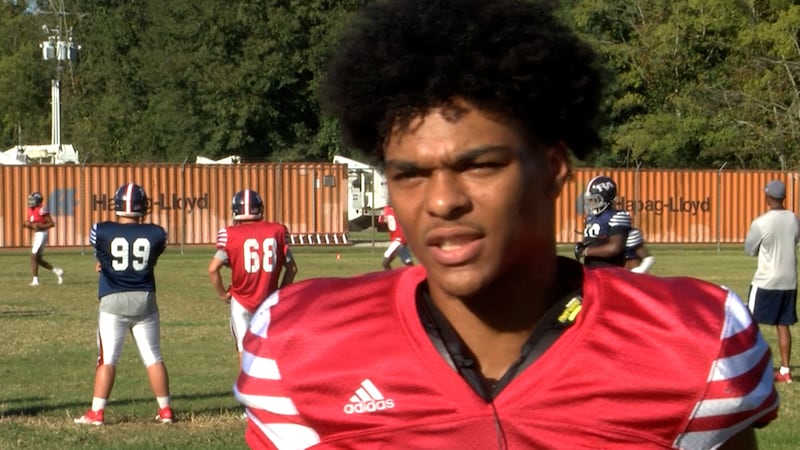 Updated: Mar. 8, 2021 at 11:20 PM CST
RESERVE, La. (WAFB) - Riverside quarterback Gage Larvadain was so impressive on the gridiron that he made the cut as a finalist for this year's Warrick Dunn Award that goes to the Sportsline Player of the Year.
He claimed the Sportsline Player of the Week honor early in the year, playing quarterback against fellow finalist Matthew Langlois and Catholic Pointe Coupee.
RELATED: SPORTSLINE PLAYER OF THE WEEK: Riverside A Gage Larvadain
In that game, he rushed for 291 yards and five touchdowns, averaging nearly 20 yards per carry. He led the Rebels to a 61-57 victory and 585 yards of total offense.
The term, "basketball on grass," was never more evident than in little No. 3, who's only 5-foot-9, 150-something pounds.
"You've been told your whole life what you can and can't do," said head coach Kevin Dizer. "He has so many college coaches who haven't recruited him because of his size. And so, it's obvious he carries a chip on his shoulder. He has no fear at all. He's relentless."
The banquet will be held Saturday at 7 p.m.
Click here to report a typo.
Copyright 2021 WAFB. All rights reserved.