ONE-STOP-SHOP: Everything you need to know about wintry weather in WAFB viewing area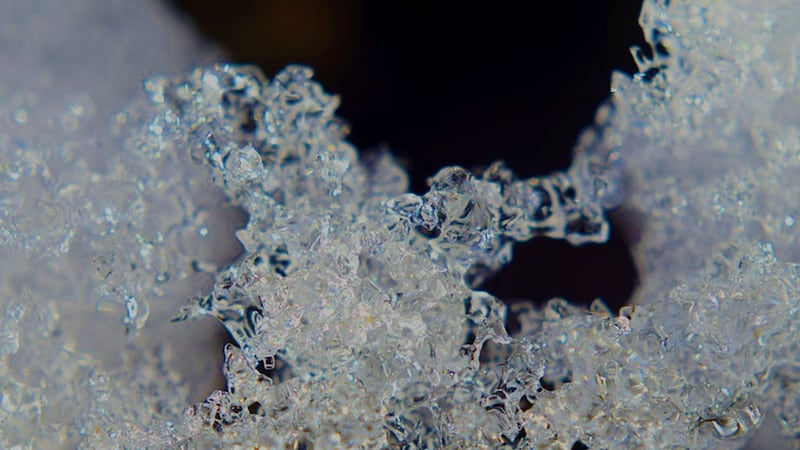 Updated: Feb. 16, 2021 at 11:40 AM CST
BATON ROUGE, La. (WAFB) - Temperatures will finally climb above freezing today as slightly warmer air moves in from the Gulf of Mexico Wednesday, Feb. 17. But the thaw won't get underway before we deal with a Winter Weather Advisory for the parishes and counties just north and northwest of Baton Rouge.
RELATED: How to watch/stream WAFB's winter weather coverage
Light freezing rain and/or sleet could occur in these areas before temperatures climb above freezing by late morning. The good news is that any additional accumulations should be minimal in most areas.
Thousands still remain without power.
Customers asked to conserve electricity
Latest First Alert Weather Forecast
School/Government Closures due to winter weather
CATS plans to resume regular service at noon on Wednesday, Feb. 17; service may be limited due to staff availability, road conditions
Download the WAFB First Alert Weather App
Avoid traveling and stay off of icy roadways
Protect People, Pets, Plants, and Pipes
Check to make sure you have working smoke and carbon monoxide detectors
Make sure you are safely operating a space heater
Fully charge cell phones and back-up battery supplies in case you lose power
Check batteries in flashlights, weather radios, etc.
If you lose power and use a generator, make sure you are safely operating it SAFELY
Monitor local weather conditions through WAFB First Alert Weather app
The four Ps
People - Check on elderly neighbors and family
Pets - Bring pets indoors or make sure they have access to unfrozen water
Plants - Protect sensitive vegetation
Pipes - Wrap exposed pipes. In poorly insulated homes, it may be necessary to let faucets drip
Foam: Insulate pipes exposed to the elements or cold drafts. If you're in a pinch, you can foam pool noodles to insulate your pipes.

Dome: Placing an insulating dome or other covering on outdoor faucets and spigots also reduce the likelihood of the water in your pipes freezing, expanding and causing a costly leak.

Drip: Drip your faucets, to reduce the build-up of pressure in the pipes. Even if the pipes freeze, you have released the pressure from the water system reducing the likelihood of a rupture. If you are going out of town, and suspect that temperatures will drop, turn off water to your home and open all of the taps to drain the water system. This way you won't return to a frozen, soggy mess.
RELATED: Fire Prevention Safety Tips
Place space heaters 3-5 feet from combustible objects like blankets

Plug all heating appliances directly into wall outlets, not power strips or extension cords

Do not use stoves or ovens to heat homes

Don't overfill fireplaces/wood burning stoves

Do not leave candles/open flames (or space heaters) left unattended

Have working smoke alarms in your home!
HOME HEATING SAFETY VIDEO: https://youtu.be/jEXfOfUL6ps
The SFM's Operation Save-A-Life program partners with local fire departments and districts to provide FREE smoke alarm installations, at any time of the year, for families in need of assistance accessing the critical emergency-alert equipment.
In addition to having working smoke alarms, the SFM also emphasizes the importance of having planned and practiced escape routes for your home that include knowing two ways out of every room.
To register for a free smoke alarm, or learn more about Operation Save-A-Life, visit lasfm.org.
Generators produce carbon monoxide, which is an odorless, colorless gas that can kill without warning. That's why it's also imperative to have a carbon monoxide detector for your home, especially if you plan on using a generator if your power goes out.
The following generator safety tips are simple, but effective in saving lives:
Do not place generators inside of any structure including garages, carports and sheds

Instead, place the generator at least 20 feet away from your home, down-wind away from open doors, windows and vents

Before refueling, turn the generator off and allow it to cool for 15-20 minutes

Never try to power the house wiring by plugging the generator into a wall outlet

Instead, use a heavy-duty, outdoor extension cord to plug appliances into generators

Do not use in rain or wet conditions

Have a fire extinguisher nearby

Have a carbon monoxide monitor for your home
GENERATOR SAFETY VIDEO: https://youtu.be/7HsupqhBVis
If your power does go out, and you DO NOT have a generator, we have the following safety tips for some alternative heating sources you may be considering:
Keep candles and oil lamps 3-5 feet from combustible objects and never leave them unattended or within reach of children. This includes blowing a candle out when you go to sleep or leave a room.

Make sure fireplaces and wood-burning ovens are well ventilated and not overloaded. Also, do not go to sleep with any fires still burning.

Utilize extra clothing and blankets to stay warm with your family.
Click here to report a typo.
Copyright 2021 WAFB. All rights reserved.