Healthcare providers react to mostly mild Covid-19 vaccine side effects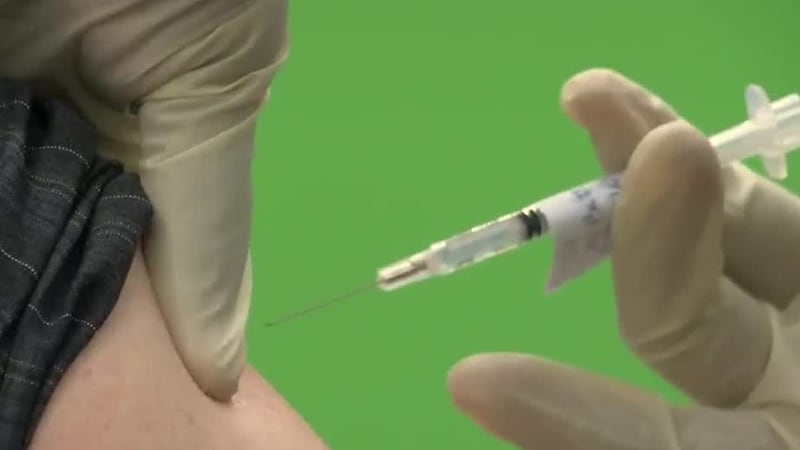 Updated: Jan. 29, 2021 at 10:18 PM CST
NEW ORLEANS (WVUE) - It wasn't too long after he got his first Covid-19 vaccine shot that health educator Dr. Eric Griggs noticed his body's immune system was working overtime.
"I had fever, I had the chills, like real chills in bed with a toboggan on, coat, two blankets curled up for about two to three hours," said Griggs.
A couple ibuprofen, a Gatorade, and a lengthy nap later, he says he was almost back to 100 percent, though maybe a little sluggish.
"My body had a very robust response to the first injection. In spite of that happening almost 3 1/2 weeks ago I have my second dose coming up on Wednesday and I look forward to it," said Griggs.
Louisiana has fully vaccinated a little more than one percent of the state's population, more than 57,000 people.
According to the centers for disease control, the most common adverse reactions in Louisiana among those fully vaccinated: 21 cases of headaches, 19 cases of fatigue, 17 of general pain, 14 cases of high temperatures, and 13 cases of nausea.
Griggs says all these reactions are evidence the body's immune system is working.
"My body was in a fight, it was in a fight. It is like football practice with the scouts running with the other teams, but you still feel tired and beat up and it takes time to heal. The good thing is you know when it is game time when you actually run to the team with the real germs, we run into it and we know what to expect. The reality is the virus affects everyone differently everyone responds to vaccines differently," said Griggs.
Meanwhile, Dr. Fred Lopez with LSU Health enjoys full immunity. Both he and his wife are a couple weeks out from their second shots.
Reporter: How are you feeling?
Lopez: "You know the first dose I felt like I usually do after a flu shot. I mean, maybe I had a little malaise, but I didn't have fever. My wife is a pediatrician and she got her shot. She was one day ahead of me on both doses, the second dose she got fevers and felt really poorly," said Lopez.
Three different healthcare providers, with three different reactions to the vaccine. But all agree, it was worth it to protect themselves, their loved ones, and their community.
"Covid-19 is one of the top killers of the country, from one disease it's decreased our life expectancy and so no, if I have to take another shot, I will any day," said Griggs.
Despite the potential reactions, Griggs advises not to take ibuprofen or other pain killers before the vaccine.
Only take those kinds of medications if you develop those symptoms after receiving the vaccine. Otherwise, they could diminish its effectiveness.
Copyright 2021 WVUE. All rights reserved.
See a spelling or grammar error in our story? Click Here to report it. Please include title of story.