Supply issues again force delays of Ochsner first dose vaccine appointments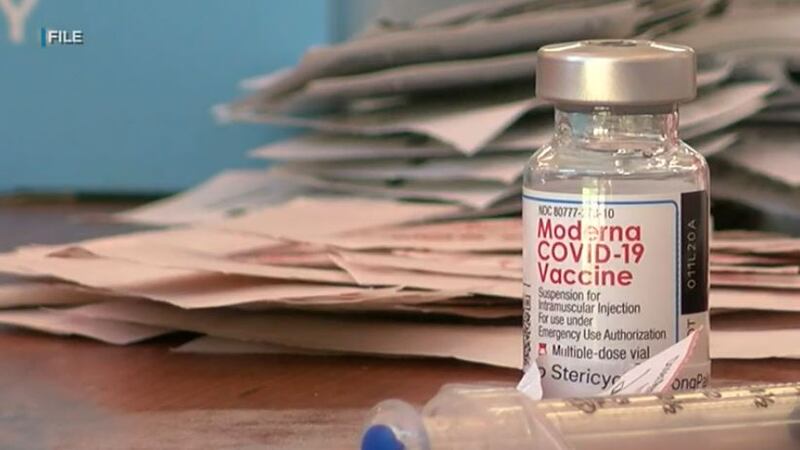 Updated: Jan. 23, 2021 at 10:05 PM CST
NEW ORLEANS (WVUE) - For the second time this month, Ochsner Health announced delaying vaccine appointments citing issues with distribution.
They will also stop scheduling new appointments for the first dose, but health leaders say with a vaccine rollout this large there were bound to be bumps in the road.
With the first vaccine dose already in his arm, health educator Dr. Eric Griggs is one of the thousands across Louisiana waiting on a second dose.
"Just waiting my turn to follow the rules," he said.
He says while it can be frustrating and worrisome for those anxiously awaiting a shot, he says it is even more so for those coordinating every piece of the vaccine twice.
"Not only do you need the vaccine, but you need the materials to mix it, you need bottles, you need syringes, you need needles, you need people to administer the vaccine, you needed in some cases the ultra, ultra-cold freezers, then in other places we need freezers," said Griggs.
The state expects allocations for the vaccine will be flat for the next four weeks in part because vaccine providers can only give out so many doses each week.
"We're not satisfied with where we are, we are going to continue to improve… but the limiting factor for us as it is for everyone in the state is simply the number of doses a vaccine being allocated to us on a weekly basis," said Governor John Bel Edwards.
Ochsner Health reflects that challenge. The hospital system announced because vaccine shipments decreased by 70 percent over the past three weeks, they will no longer schedule new appointments and will delay scheduled first dose appointments for the second time this month.
"The state never knows how much they're going to receive until a couple days before it arrives, that means an institution like Ochsner that has been scheduling a week sometimes two weeks ahead is scheduling on the basis of what they have historically gotten and that's not a guarantee of what we're going to get in the future," said Tulane Epidemiologist, Susan Hassig.
Hassig says compared to vaccine distributions of the past, there's no stockpile to pull from as these are brand new products.
"Usually when we start a flu vaccination campaign, we've already produced all of the doses of this vaccine and free distributed them before people even start thinking about getting a flu vaccine… that's one of the unfortunate balancing acts for having to perform given the piecemeal information that's coming from the federal stock pile hopefully that will change soon," said Hassig.
She says as more time passes and more vaccines come online, the distribution system should improve. In the meantime, she says it will be a practice in patience.
"I'm waiting for an appointment next week so we're hoping it won't be delayed," said Hassig.
Rescheduled appointments will have priority when more vaccines come available.
Ochsner Health says patients due for their second dose should keep their appointment as they are guaranteed that second shot.
Copyright 2021 WVUE. All rights reserved.
See a spelling or grammar error in our story? Click Here to report it. Please include title of story.