REPORT: Former LSU DC Bo Pelini set to receive $4M payment from Tigers
LSU Football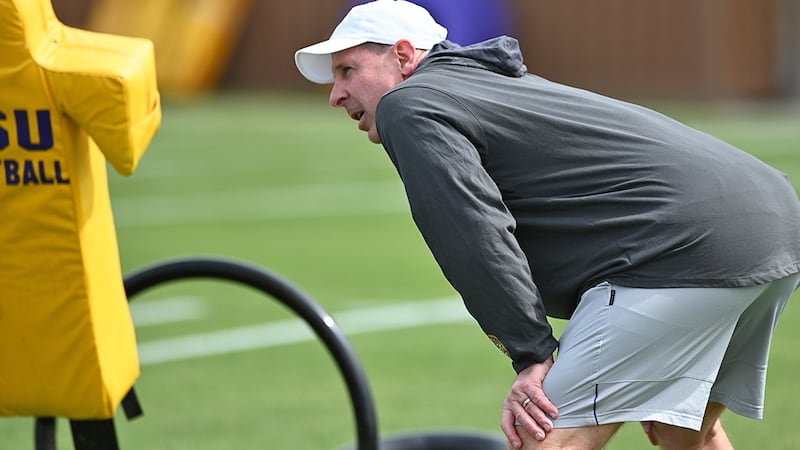 Updated: Jan. 8, 2021 at 7:34 PM CST
BATON ROUGE, La. (WAFB) - It is now known how much money former LSU defensive coordinator Bo Pelini will reportedly receive after both sides decided to part ways once the 2020 football season ended.
Pelini has agreed to a $4 million lump sum from the Tigers instead of spreading out buyout payments through 2023, according to Steve Berkowitz of USA Today. He added the payment will be made not later than Jan. 31.
LSU announced the mutual separation on Monday, Dec. 21.
RELATED: LSU, defensive coordinator Bo Pelini mutually agree to part ways
"While this year has been challenging in many ways, the decision to return to LSU - a place that I love with many wonderful memories - is something that I'm thankful for," said Pelini (Dec. 21, 2020). "However, after meeting with Coach O and discussing the future of the program, we have mutually decided that it's best we part ways. I wish nothing but success for LSU, Coach O and the players that I thoroughly enjoyed coaching and getting to know this year. I was proud of how hard our team competed down stretch, the way our young guys stepped up and were developing and the overall direction we were headed."
"I am grateful to call Coach O, a friend, and I am thankful for the opportunity to come back to LSU, but I have decided to move on in my coaching career. I would like to extend a heartfelt thank you to Coach O, the staff, the players and the entire LSU community. I will be pulling for the Tigers wherever my next stop may be," Pelini added.
The Tigers were ranked No. 124 out of 127 FBS teams, allowing 492 yards per game. They were ranked No. 126 in passing defense, giving up 323 yards per contest. They were tied for No. 98 for allowing 34.9 points per game.
LSU is still in search of Pelini's replacement.
Click here to report a typo.
Copyright 2021 WAFB. All rights reserved.