SPORTSLINE PLAYERS OF THE WEEK: East Iberville A Jaden Williams and OL/DL J'Quinn Williams
High School Football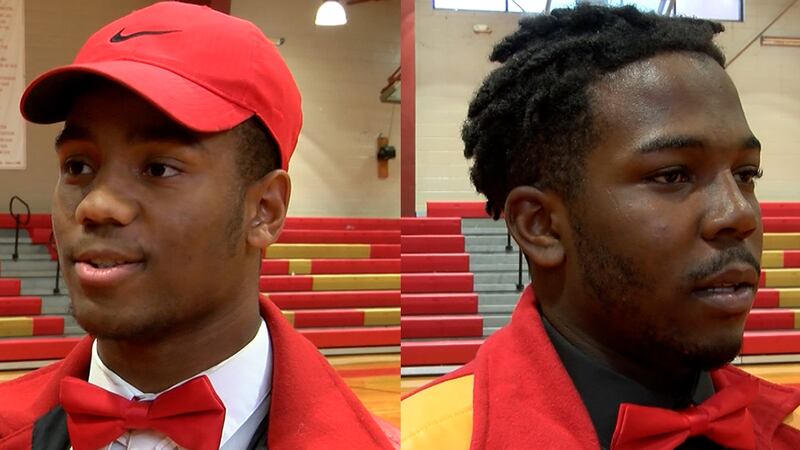 Updated: Dec. 23, 2020 at 10:51 PM CST
ST. GABRIEL, La. (WAFB) - After being a punching bag for the majority of the last decade, East Iberville made its first semifinal appearance in school history.
The Tigers trailed Grand Lake, 7-0, late in the second half. But two seniors stepped up. Jaden Williams broke off an 85-yard touchdown run to get the lead and two-way linemen J'Quinn Williams made stops, leading the way for his running back and even being an extra coach on the sidelines.
However, after the Hornets regained the lead and got a fourth down stop later, East Iberville left the field without a state title berth but those 17 seniors left with their heads held high and the pride of knowing they shifted the culture.
The final score was 13-8.
Click here to report a typo.
Copyright 2020 WAFB. All rights reserved.