Saints defense uses disrespect as motivation to dominate opponents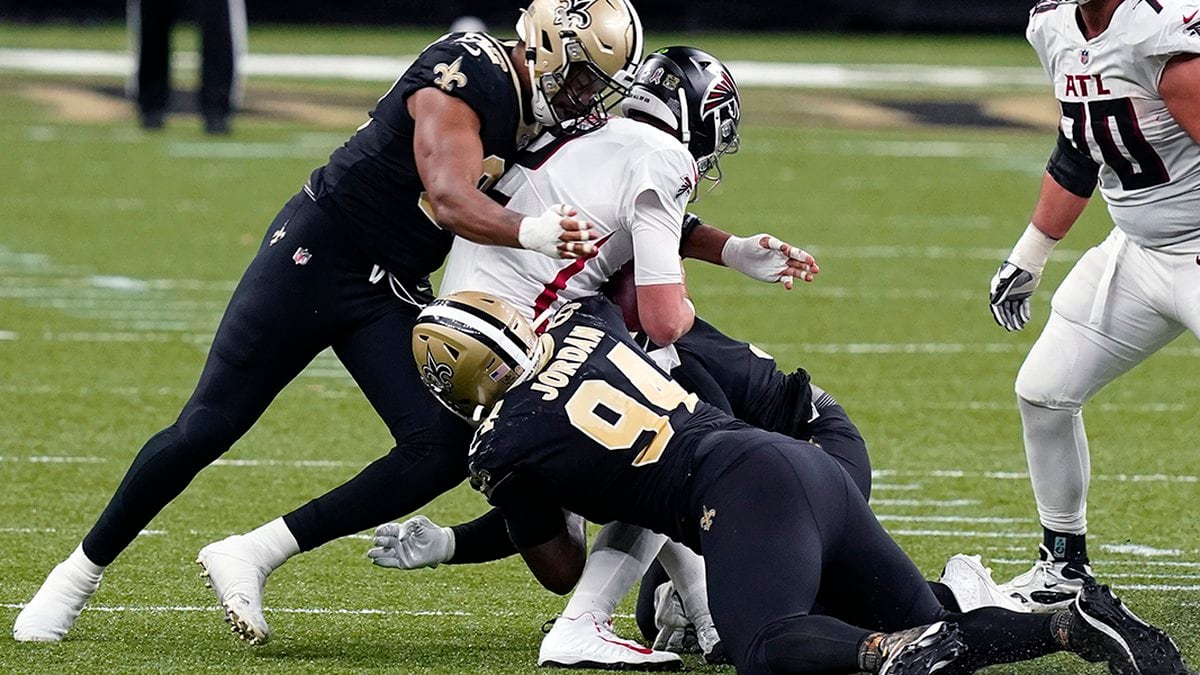 Updated: Nov. 26, 2020 at 5:31 PM CST
NEW ORLEANS (WAFB) - Sitting atop the NFC playoff picture right now, the Saints would love to stay there the rest of the season, lock up the No. 1 seed as soon as possible, and get some rest before the playoff run, and if the defense keeps playing the way it has been recently, it certainly provides them with the best chance to do so.
The unit has been playing downright filthy the past few weeks. It has allowed just one touchdown, sacked the quarterback 13 times, and snagged seven interceptions. Linebacker Demario Davis leads the team with 66 total tackles. Defensive end Trey Hendrickson has a team-high 9.5 sacks, which is also tied for first in the NFL with Cleveland defensive end Myles Garrett. Safety Marcus Williams is the Saints interception leader with three.
RELATED STORIES:
It's easy to see that the Black and Gold are playing their best ball on defense right now and second-year safety CJ Gardner-Johnson said there's a reason why.
"I feel like we got disrespected as a whole," said Gardner-Johnson. "The D-line isn't receiving as much credit as they should, from everybody. The linebackers and DBs, we felt like, we had to do our job. We got tired of being talked about. There's talk about saying that we can't cover, we can't run, we can't do this, players getting a little too old. And we're just tired of all that. We just want to go out and (show) like, you said, we have players. You can see that, like, past few weeks, nobody can't do anything (answering detractors). We're just ready to go out there and shut people up and do our job."
The Saints are facing the Broncos in Denver and the last time they won there was all the way back in 1994. In the all-time series of 11 meetings, New Orleans is 2-9 but they are a 6-point road favorite for Sunday's kickoff is 3:05 p.m. The game can be watched on FOX.
Click here to report a typo.
Copyright 2020 WAFB. All rights reserved.