Police: Suspect bragged about attacking, robbing man in Tiger Stadium bathroom
Updated: Oct. 26, 2020 at 9:11 PM CDT
BATON ROUGE, La. (WAFB) - LSU officials say a man has been arrested for allegedly attacking and robbing a man in a Tiger Stadium bathroom shortly after the game against South Carolina Saturday, Oct. 24.
Gary Ramses Walker, 19, of Baton Rouge, was arrested Monday, Oct. 26 on the charge of second-degree robbery in connection with the incident, according to arrest records.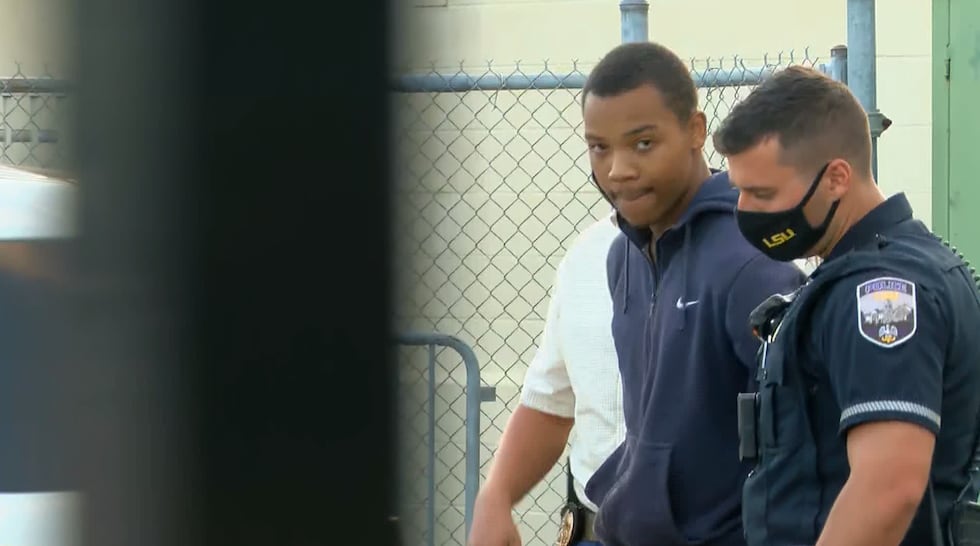 "Did you beat up and rob that man?" questioned WAFB's Scottie Hunter.
"I didn't rob nobody," said Walker as he was taken into custody.
"They got the wrong guy," he said.
LSU spokesperson, Ernie Ballard, confirms to WAFB Walker was part of a cleaning crew contracted by the university to clean the stadium.
According to arrest records, the victim, Danny Dwyer, walked into the bathroom to use the urinal around 10 p.m. Saturday, Oct. 24 and noticed the only other person in the room was Walker.
"And there was a man who was sweeping the floor and cleaning up," said Dwyer, an LSU season ticket holder for 25 years.
Authorities say Walker then hit the victim twice on the head when the victim turned his back on Walker to use the urinal. The man fell to the ground and Walker continued to strike him, LSUPD says.
"There were 2 hard blows to the back of my head," said Dwyer. "And as I was on the floor, the person continued to hit me on the back of the head. And probably rained down 14-15 blows."
Walker grabbed the victim's wallet and yelled "stay down mother f*****" to the victim before running out of the bathroom, according to arrest records.
Dwyer's face bleeding profusely as he looked for police.
"And when they saw me, they immediately came to my assistance, they immediately called EMS, they responded immediately, this was all inside the stadium. Took me to their facility in campus, which was inside the stadium, dressed the wounds initially and suggested I go to Our Lady of The Lake Hospital," said Dwyer, who had three lacerations on his head.
Police say the victim's wallet contained his credit and debit cards and about $100 in cash. Investigators with the LSU Police Department say they received two phone calls identifying Walker as the suspect.
"I knew I was in trouble, and I knew that unless something unbelievable happened, that this might be the last time that I get to see my grandkids or my wife," said Dwyer.
A manager with the custodial company contracted to clean Tiger Stadium told police Walker bragged to his coworkers about the attack and robbery, according to arrest records.
"It's incredibly sad that any of this happened in the first place. We're grateful that the LSU Police Department was able to make an arrest so quickly," said Robert Munson, LSU Senior Associate Athletic Director.
Munson says there were at least 150 police officers in attendance Saturday, and at every game.
And there are also surveillance videos throughout Tiger Stadium.
"I think any time you have an incident there is a case to have a full review of this incident. Any steps that need to be taken to address those situations and can be taken. Certainly, it's the type of thing that we want to do and want to take any steps to prevent events like this to happen again in the future," said Munson.
The victim's daughter-in-law posted about the incident on Facebook. The victim has a concussion, according to the post.
Dwyer says this incident will not stop him from attending the LSU - Alabama game in Tiger Stadium on November 14.
Click here to report a typo.
Copyright 2020 WAFB. All rights reserved.