A pair of cold fronts highlight a much quieter week of weather
Updated: Oct. 12, 2020 at 12:32 PM CDT
BATON ROUGE, La. (WAFB) - As the recovery from Hurricane Delta continues across much of Louisiana this week, the good news is that the forecast promises a much quieter run of weather. In addition to drier conditions, a pair of cold fronts will deliver some relief from our above-normal temperatures of the past several days.
Today's Forecast
While cooler weather is on the way this week, we'll have to make it through an almost summer-like day today as highs top out just shy of 90° this afternoon and heat index values peak in the mid 90s. We should stay dry into the afternoon hours, but a stray light shower can't be ruled out tonight as the first of our two cold fronts moves through the region.
Tuesday-Wednesday
Slightly cooler weather settles in behind our first front tonight, with morning lows in the mid 60s on Tuesday and highs in the mid 80s. Some clouds may linger into Tuesday morning, but sunshine returns by the afternoon and lower humidity should make those mid 80s feel a little better.
A more noticeable difference will be noted by Wednesday morning as lows dip into the mid 50s. Afternoon highs will top out in the low 80s under generally sunny skies.
Stronger Cold Front Later This Week
A stronger cold front will swing through the area by late Thursday. Once again, a stray shower can't be ruled out with this front, but the vast majority of us stay dry. However, our coolest weather so far of the fall appears to be on tap in its wake as lows potentially reach the upper 40s by Saturday morning. The weekend overall looks nearly perfect, with plenty of sunshine and below-normal temperatures.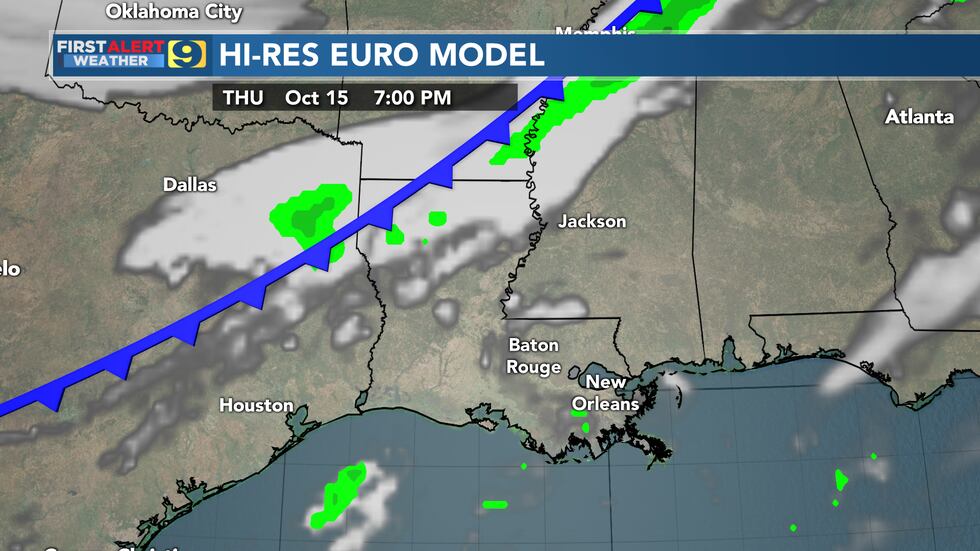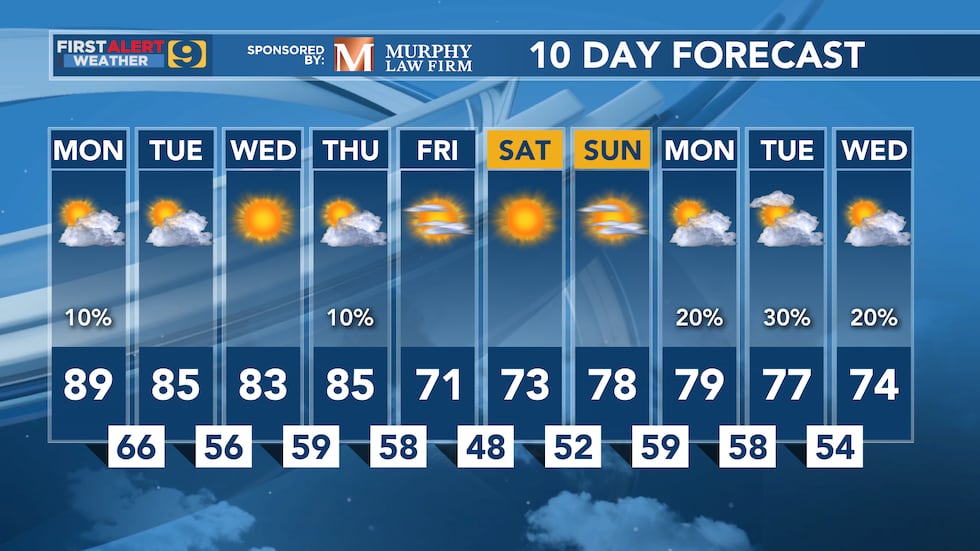 Tropical Update
The National Hurricane Center is monitoring a tropical wave about 750 miles east of the Windward Islands (Caribbean). Satellite imagery as of Monday morning seems to indicate this system is getting somewhat better organized. NHC currently gives it a 30% chance of development over the next 5 days. While it may have a chance for increased organization over the next day or so, increasing wind shear by the mid to latter part of the week is expected to limit its potential to do much.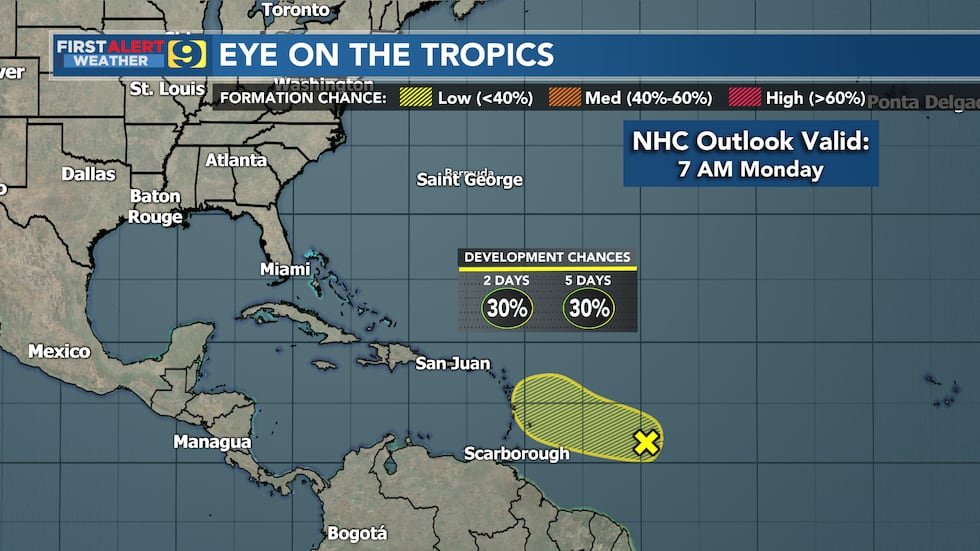 Click here to report a typo.
Copyright 2020 WAFB. All rights reserved.