Gov. Edwards provides update on state's response to Delta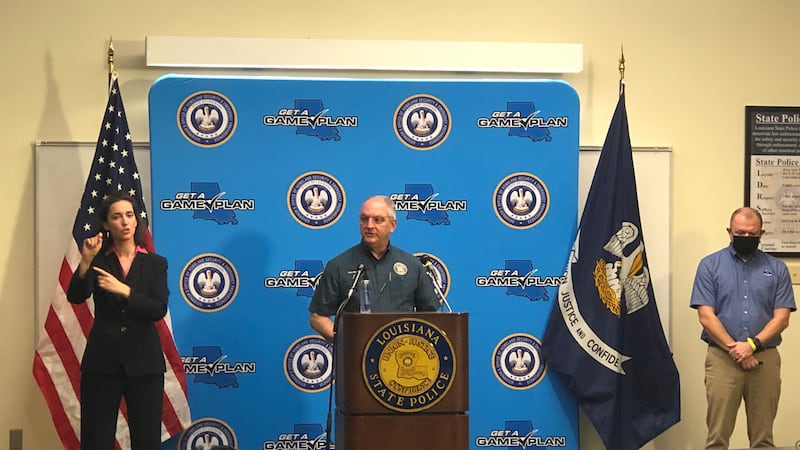 Updated: Oct. 11, 2020 at 2:59 PM CDT
BATON ROUGE, La. (WAFB) - Governor John Bel Edwards stated gave a brief update on the state's response to Delta on Sunday, Oct. 11.
Gov. Edwards reported the first storm related death from Delta, an 86-year-old man in St. Martin Parish, passed away from a fire that sparked shortly after refueling a generator.
There were significant improvements have been made in terms of power outages since yesterday, when the peak outages from Delta exceeded 688,000 as of Sunday, we are down to 300,689 state wide. Almost 50% have been restored in the first 24 hours.
Registration for Operation Blue Roof has been reopened and those living in the same six parishes that were eligible before can register online here or call 888-766-3258.
The six parishes that are eligible are Allen, Beauregard, Calcasieu, Cameron, Jefferson Davis and Vernon.
Afterwards, the Governor will travel to Allen and Evangeline parishes to meet with local officials.
Hurricane Delta made landfall in Louisiana Friday evening and although it wasn't as strong as Hurricane Laura, power outages across the state are the main concern from Delta.
RELATED: Gov. Edwards: 25% of all customers in Louisiana are without power
Click here to report a typo.
Copyright 2020 WAFB. All rights reserved.