Gov. Edwards spoke from Jennings after touring damages in SWLA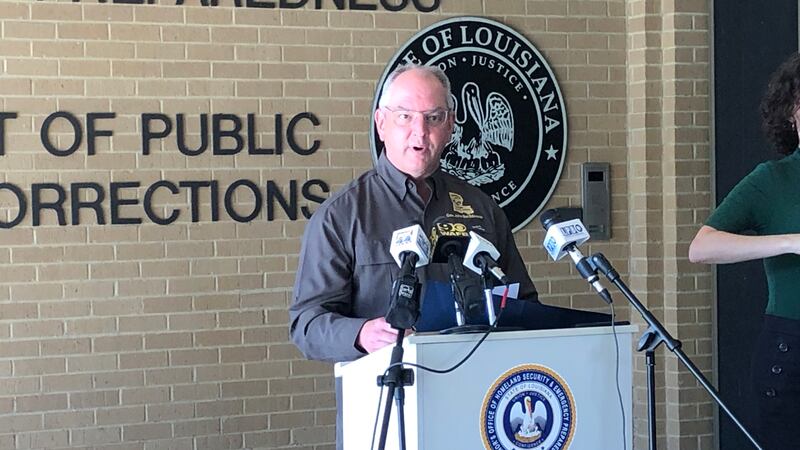 Updated: Oct. 10, 2020 at 8:18 PM CDT
LAKE CHARLES, La. (KPLC) - Gov. Edwards is set to speak after touring the damage brought on to SWLA from Hurricane Delta at 4:25 p.m. on Saturday, October 10.
In the Governor's most recent trip to SWLA, it comes amongst another natural disaster.
Before his briefing, the Governor took a tour of areas affected by Hurricane Delta, stating, "The beautiful weather today really doesn't tell the story of what happened yesterday and overnights here in Southwest Louisiana."
The Governor reported that no deaths have been reported yet from Hurricane Delta in Louisiana.
Power outages have been a key topic since Laura made landfall, and the introduction of Delta brought 50,000 more outages for Entergy customers than Laura did, according to Gov. Edwards.
He encourages residents to pre-register for DSNAP and to keep in mind that we're rebuilding in the midst of a pandemic.
Copyright 2020 KPLC. All rights reserved.